The model driven for 20 years by Queen Elizabeth, a Range Rover Vogue with 177 thousand kilometers travelled, will go to auction on November 11th. Elegance but also comfort and resistance have always been the characteristics of the Range Rover brand, official car of the English royal family and undisputed status symbol. And just as collectors will compete for the iconic piece, we tried two models from the English car manufacturer on a trip between Paris and the Champagne hills, with a stop in the Veuve Clicquot cellars. Two brands that have in common the obsession with quality and obsessive attention to detail.
Three days on the road in which we had the opportunity to test the plug-in Range Rover Evoque launched in June and the 2024 Range Rover Velar. Twelve years after its release in 2021, the Evoque (the model we tested is the top of the range, the Autobiography) has slightly modified the exterior design, developed an exceptional cabin sound insulation system and applied one of the technologies more advanced for air purification, which allows the Co2 level to be kept under control, at least inside the passenger compartment.
«The original compact luxury city Range Rover is even smarter and more sophisticated than its predecessor. The cabin is reductive and serene, with new materials and colors for effortless luxury. A unique curved glass interface and clean air technology allow customers to enjoy the calm and tranquility that is the hallmark of a Range Rover," explained Geraldine Ingham, Managing Director, Range Rover.
We set off on our journey from the Royal Monceau hotel, a few hundred meters from the Eiffel Tower, home to the new Range Rover House (where a suite is dedicated to the choice of fabrics, colors and materials) destination the Royal Champagne Hotel & Spa in Champillon two hundred kilometers north-east of Paris.
The car we are traveling in, a beautiful Tribeca blue, is sober, elegant, super comfortable, measuring 4 meters and 37 centimeters in length and 2 meters and 10 centimeters wide. Driving this plug-in hybrid vehicle, capable of traveling up to 62 kilometers on electric energy alone, thanks to the new battery chemistry, is a pleasure. There are few things to think about: the lights adjust automatically, the interior is sober and minimal with an 11.4-inch touch display that contains all the on-board information and presents a super intuitive monitor. There is also Alexa as a built-in system, which allows those who wish to use voice commands. There is also a compartment to place and charge your smartphone. The car is soft, comfortable, silent, with Leather-free interiors, made of ecological wool blend.
And so without even realizing it we leave the chaotic traffic of Paris behind us and after a short stretch of motorway, we are driving between rolling French hills and charming villages with houses with blue windows and small castles that suddenly appear. Driving this car among such an idyllic landscape is a way of traveling in total relaxation, we clock up kilometers without any stress as if we were on our sofa at home. We test all the car's driving modes: Dynamic, Comfort and Eco, with an ease of driving that does not change in any mode.
There is also time for a stop at the Veuve Clicquot cellar where the concept of luxury and refinement is combined with an extraordinary history of female entrepreneurship. Because it was Barbe Nicole Ponsardin who, in 1798 (the year of the French Revolution), became the widow (veuve) of François Clicquot at just 27 years of age and took over the reins of the winery.
At that time it was not possible for women to sign official documents, but widows could, so Madame Clicquot effectively became manager of the family business, whose name she changed in 1810, adding the adjective "to her two surnames". widow": Veuve Clicquot Ponsardin, becoming the first woman to direct a Champagne house and laying the foundations for a brand now known throughout the world.
After a tasting and a starry dinner, our driving experience continues with a test of the Range Rover Velar 2024 right among the Pinot Noir and Chardonnay vineyards of the hilly Champagne region which opens up wonderfully to our gaze from the Royal Champagne Hotel & Spa in Champillon.
Released in 2018, in the same year this compact SUV won the World Design award, recording more than 17,000 sales in both 2018 and 2019.
Today the Velar has undergone a stylistic restyling, but the overall design has remained faithful to the original, later also adopted by the latest Range Rover and Range Rover Sport flagships. The Land Rover badge is also gone, as Range Rover has become one of four brands in parent company JLR's "House of Brands". Navigating the rows carefully, the Velar demonstrated its agility and versatility. It is a vehicle that combines elegance, robustness but also comfort both on and off road.
Driver Assistance allows you to tackle curvy roads but also dirt roads and muddy climbs in complete safety, without ever giving up a feeling of comfort. Like its smaller sibling, the Evoque, the Velar has a single 11.4-inch curved touchscreen that now handles all infotainment and climate control functions. JLR's latest generation Pivi Pro system is significantly improved despite the increased workload and integrates all things wireless: Apple CarPlay, Android Auto and OTA updates, as well as Alexa.
In short, two different cars but which share a pleasant and safe drive that would make you want to never end the journey.
Source: Vanity Fair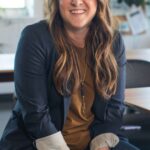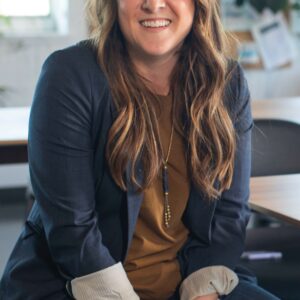 I'm Susan Karen, a professional writer and editor at World Stock Market. I specialize in Entertainment news, writing stories that keep readers informed on all the latest developments in the industry. With over five years of experience in creating engaging content and copywriting for various media outlets, I have grown to become an invaluable asset to any team.