They will be able to attend a two-year master's degree course. Fifty one refugees scholarship recipients of the Unicore project (University Corridors for Refugees) arrived at Fiumicino airport to continue their academic career in 33 Italian universities: they will be able to continue their studies regularly and safely and cultivate the hope of a better future.
The project, in its fourth edition, offers refugees residing in Cameroon, Malawi, Mozambique, Niger, Nigeria, South Africa, Zambia and Zimbabwe an opportunity to study and an Italian language course made available by the Universities for Foreigners of Perugia and Siena and the University of Notre Dame (which the students attended before departure).
I'm 13 women and 38 menselected by the universities themselves on the basis of academic merit and motivation following a call published in April.
"The Unicore program has changed my life: as you can imagine, a refugee doesn't have many opportunities to study or make plans for the future," explains Bereket, one of the students who arrived in Italy. "Unicore gave me hope. When I left Eritrea to go to Ethiopia I started studying business. This is how my passion for finance was born and when I was given the opportunity to continue my studies in Italy, I chose to stay in that branch. Once I graduate, my dream is to continue gaining experience, both by studying and working. If I can, one day I will return to my country and maybe I'll start my own business.'
83% of refugees in the world live in developing countries where opportunities for a decent future are too often lacking. UNHCR works to strengthen safe entry channels such as university corridors, which are for refugees an alternative to dangerous journeys into the hands of traffickers. One of the goals of the Unicore project is to achieve an enrollment rate in education programs above 15% for refugees in countries of first asylum and in third countries. Worldwide, in fact, only 5% of refugees have access to higher education against 38% of the non-refugee population. If refugees can aspire to paths of study and work in line with their abilities and talents, they have the opportunity to prove to be an asset, not a burdenas they are often perceived.
University Corridors for Refugees it is coordinated by Unhcr, the UN Agency for Refugees and involves 38 universities that have made more than 140 scholarships available in the last 4 years. «Thanks to the commitment of Italian universities, our partners and the government, 120 refugees have obtained a scholarship to continue their studies in Italy», says Chiara Cardoletti, UNHCR Representative for Italy, the Holy See and San Marino . «Opportunities such as those offered by the project University Corridors they are essential to give refugees the hope of building a prosperous future and we will continue to work to make them accessible to more and more people".
More stories from Vanity Fair that may interest you:
The site that connects refugees and who can host them
Migrants: is Italy really the European country that welcomes the most?
Source: Vanity Fair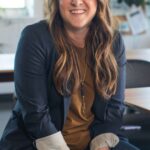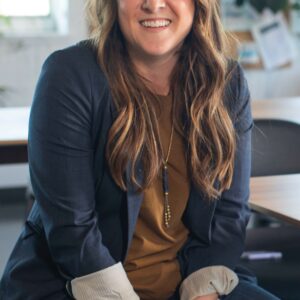 I am a writer at World Stock Market. I work on the Finance and Market section and write about stocks, ETFs, and market trends. I have been involved with writing for over 8 years and have experience in various industries such as finance, technology, and cryptocurrency.