- Article Top Advertisement -
To achieve a positive change in the world you need (also) knowledge and awareness. But beyond the standard learning experiences, we know from the experts that information acquisition can become more effective when combined with entertainment.
These are the premises from which it arises Escape4Change, startups from Turin who invents and offers Escape Rooms and educational games on topics such as the fight against racism, the climate crisis, urban greenery, food waste and the circular economy. We are in the field ofedutainment, a form of entertainment that aims to both educate and entertain. "There are countless studies showing that this is the learning method that generates the greatest impact. Things learned through play are remembered longer», explains Davide Rizzi, founder of Escape4Change together with Pasquale Lanni and Vittorio Randone.
The initial idea comes from a European project which in 2018 brought Pasquale Lanni to Afar, a region of Ethiopia dramatically affected by climate change. Experiencing the consequences firsthand is a decisive experience: it is one thing to study a report on drought full of data and percentages, another to travel ten or fifteen kilometers every day to find water. «We asked ourselves how we could give that experience back to other people in some way and the idea of ​​the game as a means of transferring information came to mind: I have fun, but in the meantime I learn», continues Rizzi. Thus was born the first Escape Room with a social-environmental impact, set up for a month in Turin. Typically in these immersive and cooperative games the participants are locked in a room and must solve a mystery or a murder case within a time limit, deciphering the various clues. In this case, however, the goal is to find water resources.
"We "gamified" the passages that the tribe that Pasquale had visited took to find water," continues Rizzi. In short, in perfect gamification style, which precisely provides for the use of typical elements of the game in non-playful contexts. The European Project concluded with satisfaction, the good intentions remain and the desire to continue creating new Escape Rooms of this kind. This is how Escape4Change takes shape, which was officially born in 2021 and has recently concluded the journey at OGR Turin with xEduEurope's leading business accelerator for Edtech startups.
Today among the Escape4Change proposals there are six physical Escape Rooms, suitable for groups of 4-6 people; two virtual Escape Rooms, which can accommodate even hundreds of players at the same time; and two face-to-face group educational games, one designed to explore the themes of the exploitation of natural resources and cooperation between nations, the other of prevention and the promotion of well-being. «Virtual and physical escape rooms are totally different products. In the former, there are lower installation costs and the possibility of involving many more people, and they are also an excellent team building tool: however, the immersive and cooperative impact that is instead present in presence is missing», says Rizzi.
All gaming experiences, mainly inspired by the themes of the UN Agenda 2030, are however designed by a team also made up of educators and expert trainers in the field of non-formal education. Furthermore, live there is always a facilitator (an educator or a trainer, in fact) who makes sure that the game really becomes a vehicle of knowledge and awareness for all the participants. Normally it starts with a short introduction in which the facilitator presents the context: climate crisis, racism, environmental migrations… To date Circular Economy, climate change And Beyond the Borders these are the topics that are the most popular. In the actual game, which can last from 30 to 90 minutes, clues are proposed to be solved which are connected to the general theme and designed to set different intelligences in motion, so as to encourage teamwork. In this phase, the facilitator has the task of adapting the difficulty to the participants, also on the basis of their age: «We had school groups of 8-year-old children and groups of 60-70 year olds play», underlines Rizzi. In closing there is a debriefing phase, always guided by the facilitator, in which the experience is summed up and, above all, the contents, dynamics and concepts that it has conveyed. It is not uncommon for Escape4Change to organize these gaming experiences in corporate settings, sometimes with a request to customize the theme and training objectives. However, the startup's Escape Rooms and educational games are also offered in collaboration with NGOs, museums, administrations or third sector bodies, perhaps during festivals and events: in these cases, participation is usually open to all interested parties and the next scheduled appointments are always available for consultation News section of the site or on the Escape4Change social channels.

Source: Vanity Fair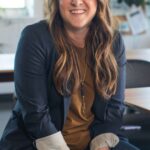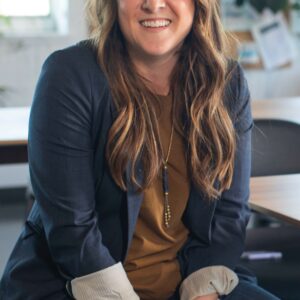 I'm Susan Karen, a professional writer and editor at World Stock Market. I specialize in Entertainment news, writing stories that keep readers informed on all the latest developments in the industry. With over five years of experience in creating engaging content and copywriting for various media outlets, I have grown to become an invaluable asset to any team.
- Article Bottom Advertisement -