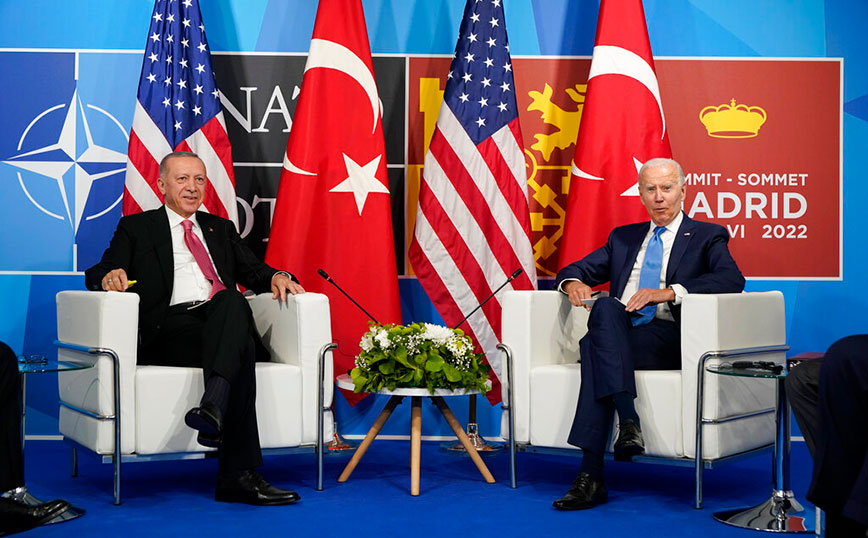 Republican lawmakers backpedaled in his support Joe Biden on F-16 sale to Turkeydescribing it as a shocking event.
"It is shocking that the President Joe Biden supported the sale of US F-16 fighter jets and modernization kits to Turkey, and had recently heard first-hand concerns about Turkish aggression from the Greek prime minister Kyriakos Mitsotakis during his visit to Washington", the Republican MPs initially reported according to ERT.
In the continuation of their announcement they emphasize: "Mr. Mitsotakis had raised the issue of continued aggression and overflights over Greek islands and had warned that any sale to Turkey would result in further intimidation of countries in the Eastern Mediterranean region, including Greece, Cyprus and Israel.
We remain steadfastly opposed to any sale of US military equipment to Turkey and we will continue to raise our concerns with our colleagues on the House Foreign Affairs Committee.
The bond between Greece and the United States is closer than ever, and it is up to Congress to stand by Greece against any kind of aggression, whether it comes from an adversary like Russia or a NATO ally like Turkey that continues to violate the international law".
Source: News Beast