We all know HP as a computer manufacturer, but even 10-20 years ago there were many mobile devices from this company on the market. Today I will talk about one of these. The HP Pre 3 is a smart webOS smartphone that saw the light of day in 2011, but something went wrong and it quickly became history.
Some context
tragic fate
Let's start with the historical context, because it should not be omitted when considering retro devices. Moreover, the fate of this smartphone is as tragic as Shakespeare's plays. The fact is that, first announced in February 2011, the smartphone went on sale only on August 17, and already on August 18 (that is, a day later) HP officially announced the closure of webOS and the cessation of work on any devices based on this system. In general, this is why the smartphone is a godsend for collectors – it just did not make it to store shelves.
Design
Stylish, strict and functional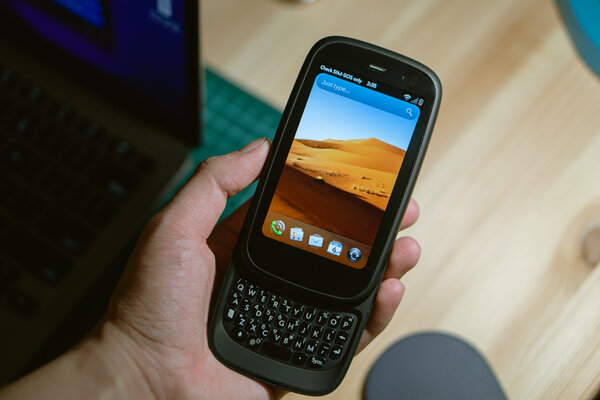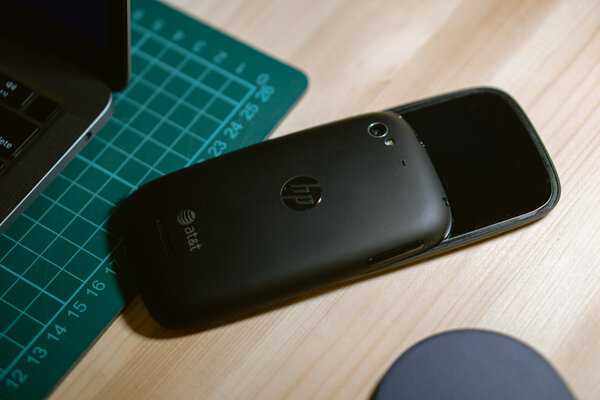 The HP Pre 3 is unusual in many ways, and the design is no exception. Firstly, the smartphone is a slider with a full QWERTY keyboard. Secondly, the charging connector is placed on the side face here. Perhaps this is convenient in gaming smartphones, but in this case, such a move completely kills the possibility of using the HP Pre 3 during charging. I also note that a full-fledged mirror was built into the slider (conveniently, by the way), and the power button was moved to the corner of the smartphone.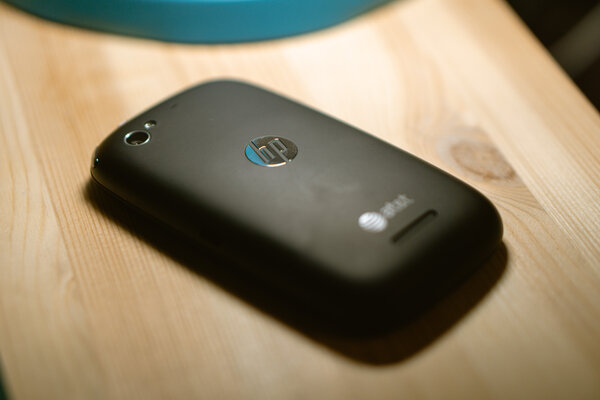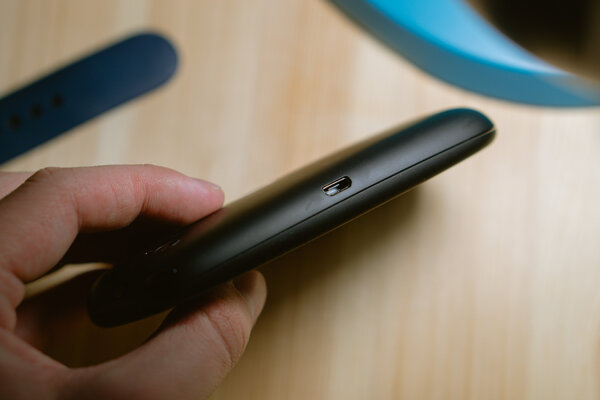 As for the other elements of the appearance, they are not so defiant: black matte plastic, very beveled edges, because of which the smartphone looks like a stone washed away by water, and a barely noticeable camera hole on the rear panel. I am glad that there is a mute lever like in the iPhone.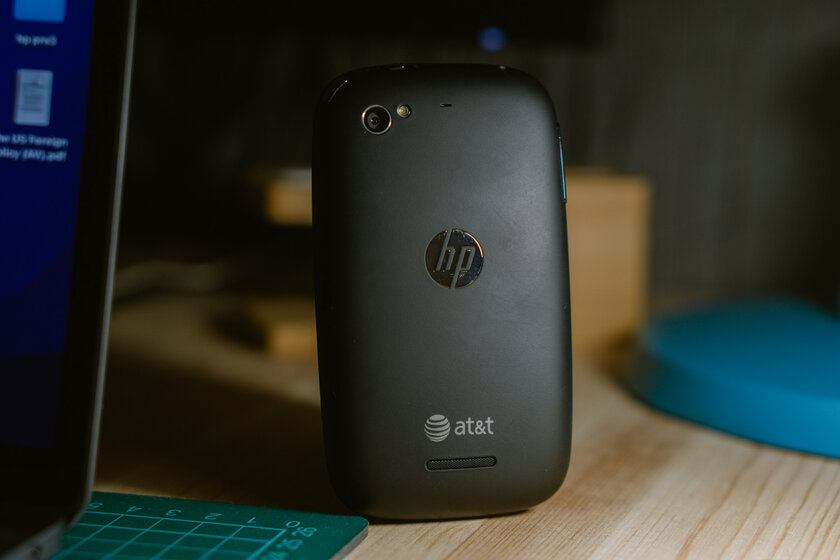 In the hand, the smartphone lies rather unusually. Perhaps the point is in the 3.58-inch diagonal, which is very far from 2022, or perhaps the reason for this is a thick case with smooth bevels. In general, HP Pre 3 comes across as a solid device for serious people. There is not a single color element in the smartphone. If it weren't for the rounded edges, one would assume it was made by BlackBerry and not HP.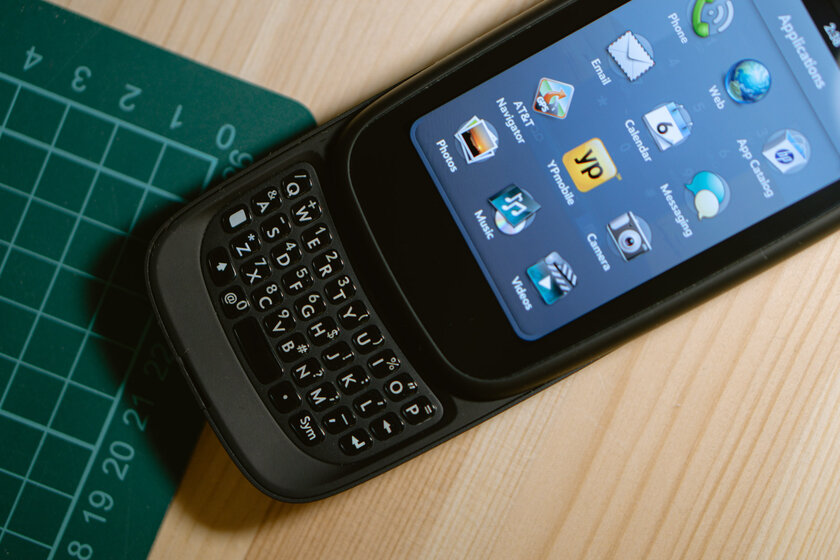 A few words about the keyboard. The keys here are silicone and, if desired, you can leave a mark on them with your fingernail. Typing on them is uncomfortable at first, but you will soon get used to it. But putting any combinations on the keyboard, in my opinion, was unreasonable. To take a screenshot, you have to hold down as many as three buttons, using both hands, after all, it's not in vain that on modern smartphones the volume rocker is responsible for this.
Display
Tiny but good quality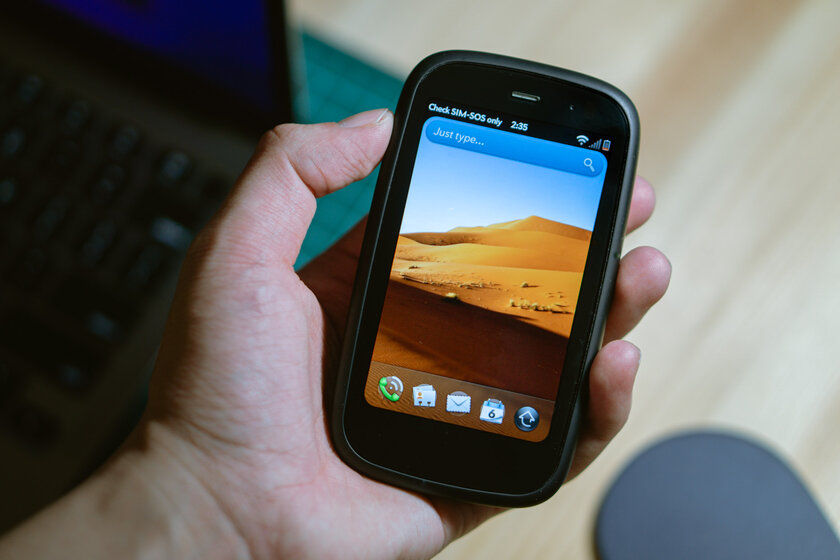 On the front of the HP Pre 3 is a small 3.58-inch display with a resolution of 800×480 pixels (PPI 260). Viewing angles and brightness, while not up to 2022 standards, are still decent. In my opinion, for its time, the display of the HP Pre 3 is more than a flagship. Interestingly, under it is a swipe-enabled touchpad, which, with its logic, resembles what we have in modern smartphones.
Iron
Flagship at the time of release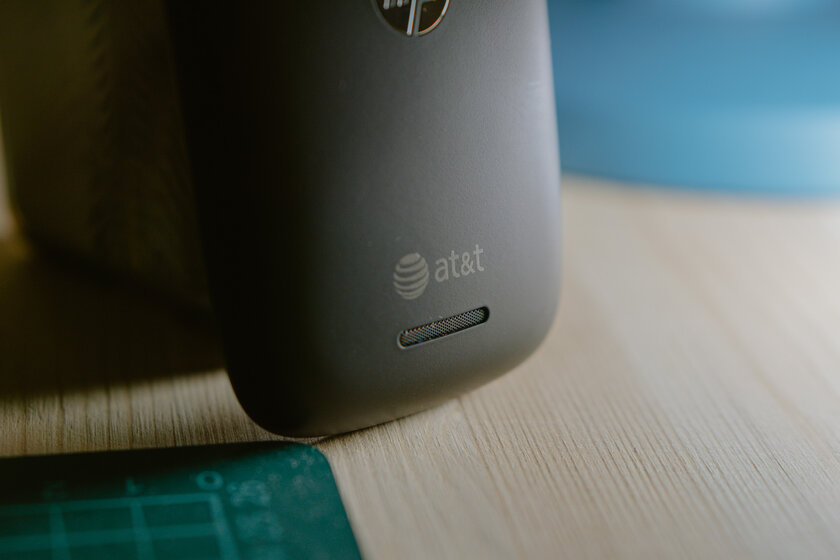 HP Pre 3 boasts powerful hardware for 2011, namely:
Qualcomm Snapdragon MSM8x55 processor with a frequency of up to 1.4 GHz;
video accelerator Adreno 205;
512 MB of RAM;
8 GB of user storage;
1230 mAh battery.
The system interface works more than smoothly, but there is no need to judge the performance of third-party applications – the system has long been dead. I also note that the HP Pre 3 can connect to 5 GHz Wi-Fi networks. 11 years later, smartphones (albeit budget ones) that do not know how to do this still get to my review.
Interestingly, HP had plans to create a complete ecosystem of their devices. In particular, the smartphone has the ability to transfer information to the HP TouchPad tablet using Touch to Share technology. Leaning your smartphone against the tablet, you can transfer to the last open web page, calls, messages, and even some applications from third-party developers.
System
webOS in all its glory
The operating system purchased from Palm has been developing for several years at the time of the release of HP Pre 3, so its interface looks well-developed and mature. When using a smartphone, there is no feeling that you have a beta version of the concept in your hand only to be shown at presentations. On the contrary, webOS looks like a beautiful system for its time.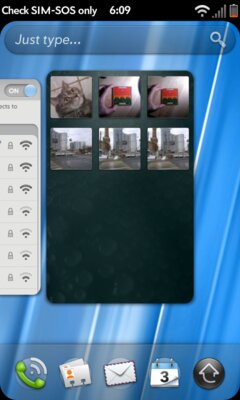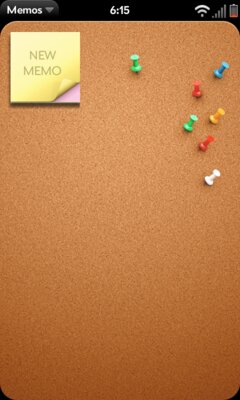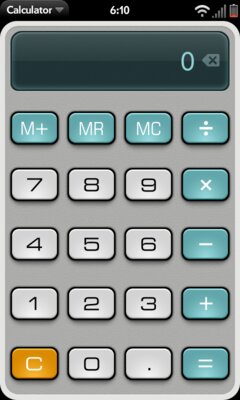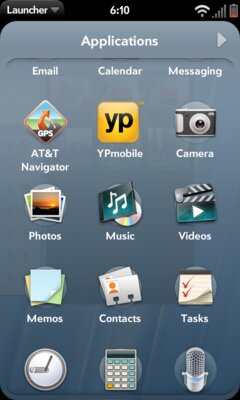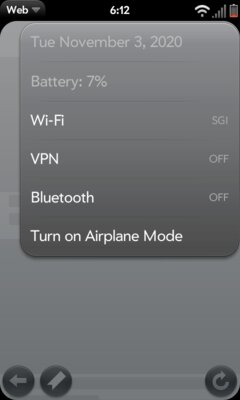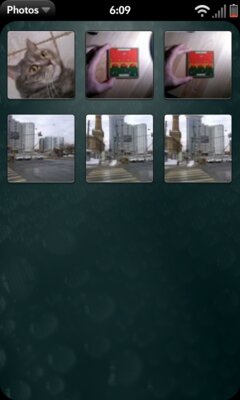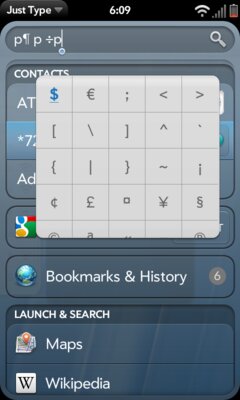 To navigate the system, swipes are used on the touch strip below the screen. With its help, you can enter the menu of running applications – something that not all competitors had in 2011. The developers positioned this as a kind of webOS chip: the system does not close applications when the RAM runs out, so as not to interrupt some important process, but prohibits opening new ones. Another unusual thing to note is that notifications in webOS pop up from the bottom, not from the top. An interesting decision.
Camera
There is a front camera, but you can't use it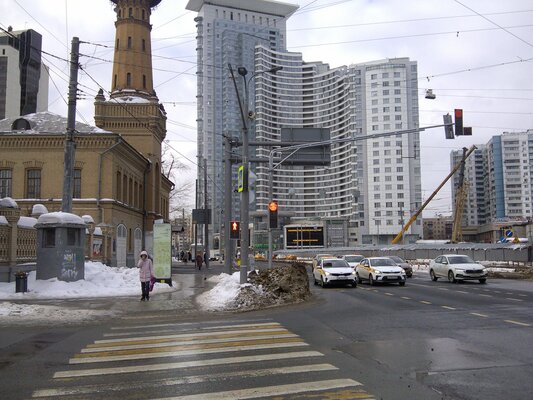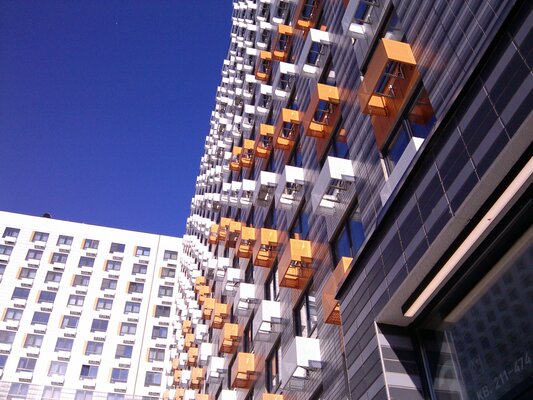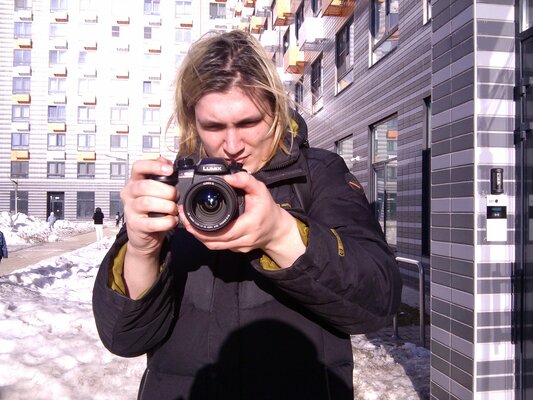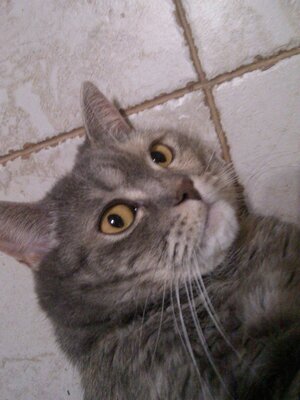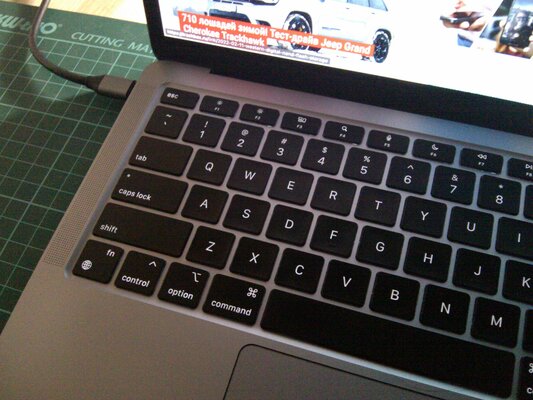 The HP Pre 3 has two cameras: a 5-megapixel main camera and a 0.3-megapixel front camera, but there's one caveat to keep in mind. Despite its existence, the front camera is not used here for selfies. Initially, it was added exclusively for video communication via Skype (HP integrated the application into the system), but such a bundle worked only in the USA. As for the main module, it takes pretty average shots – definitely not better, but not worse than competitors from 2011.
Results
A potential competitor to the iPhone 4, which was not destined to enter the market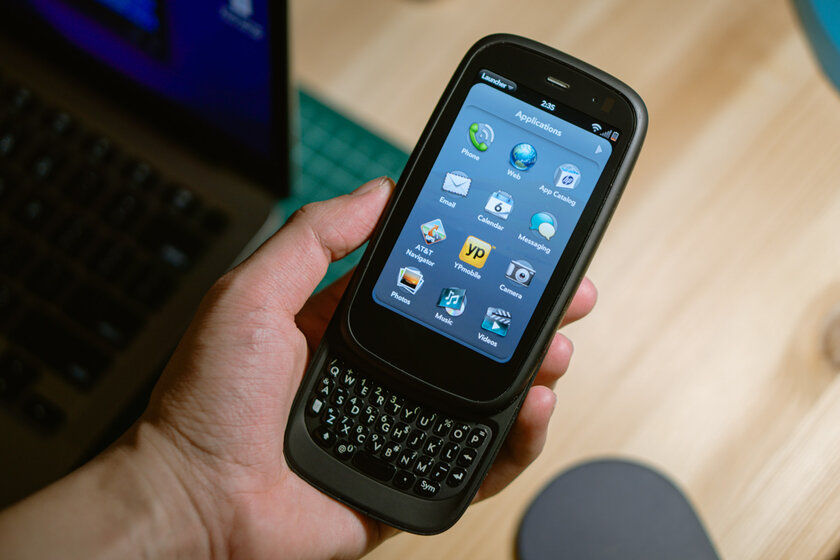 Having used the HP Pre 3 in 2022, you understand that a lot of effort and money was invested in this smartphone, and perhaps if it got to store shelves in due time, there would be one more player in the mobile device market now. HP Pre 3 boasted both a stylish strict design with nice features in the form of a mode lever and a full-fledged mirror, and powerful hardware, but the company made an irrevocable decision to close the system just a day after the start of sales. Now this is history.
Source: Trash Box