João Lee, middle son of Rita Lee and Roberto de Carvalho, described the feeling of returning to the house where he lived with his parents for years, after the singer's death. In an emotional text, the DJ vented about the difficult moment and how he dealt with the memories kept in that place.
"On the way, I kept thinking about what that first time would be like. I didn't know what to expect or what I would feel. To be honest, I never imagined that one day I would experience this. It's all so weird. In some ways, I always saw my mom and dad as sort of eternal, immortal beings. Upon entering the condominium, I felt a huge butterflies in my stomach. I approached the house very slowly, opened the gate, got in the car and…. stuck. I was stuck in the car for about 10 minutes, unable to move. Out of nowhere, I was hit by a whirlwind of memories and feelings, all kind of fast forward, messy and all at once. It was really crazy," he began.
João said that reliving Rita's routine and spending time in all of her favorite corners of the house was his way of trying to feel her presence.
"I started walking towards the house, I entered calmly, and, right away, I visited all the environments and corners where she used to be. I had dinner sitting in the place where she had dinner at the table, watched TV sitting in her place on the sofa, went to her room, hugged and smelled her clothes, lay on the bed and looked at the little stars on the ceiling… In short, I did a complete tour of all the your favorite spots. But I ended up going to sleep without having achieved what I wanted most: to feel her presence here with me. The feeling of emptiness is still very persistent and strong", declared the musician.
He declared that last Thursday (18), when he woke up, he picked up the new biography of Rita that will be released soon, "Another Biography", and read the book several times, each time capturing more details.
"That last one I wanted to read as soon as possible. My dad read it last week, and when he was done, he handed it to me and said, 'You have to read this book now. You'll love and understand many things, especially the perspective and the way she sees everything we've experienced in the last two years'. Yesterday, all day I was sitting and reading the book in the same chair and position in which she wrote her two autobiographies. Reading the book, in addition to bringing me comfort and peace, also brought me what I wanted most: the feeling that she is here with me. I had goosebumps all day, as if she were sitting next to me and telling me everything about the book. I could hear her voice reading the text. Now, I feel her presence throughout the house," he wrote.
In an emotional excerpt, João congratulates his mother on the new project and talks about the pride and admiration he has for her. "Congratulations on the new book, Mom. Writing a book like this, going through what I was going through, makes me even more proud and admired for you. Love you forever," she declared.
In addition, João Lee spoke about the release of this biography and said that, despite not wanting to give spoilers, the book will be available next Monday (22), Santa Rita's Day, and that he is anxious to know what the followers will find the project. On launch day, the book arrives at the main bookstores, and those who bought it through pre-sales on the internet will have their copies sent.
According to Guilherme Samora, friend and editor of the artist's books, on Monday (22), some fans and admirers of the artist will gather at the Martins Fontes bookshop, on Paulista, to celebrate the book, and their love for Rita. Guilherme stated that this is not an official event, but a "celebration of love".
The singer died at the age of 75 from lung cancer. Rita has battled the disease since 2021 when she was diagnosed. The artist died at her residence in São Paulo and was honored by thousands of fans.
Homage to the Olympic Park
Last Thursday afternoon (18), Eduardo Paes, mayor of Rio de Janeiro, announced that the Olympic Park in Rio, where Rock in Rio is held, will be named Parque Rita Lee after undergoing works.
In a post made on Twitter, the mayor showed that the workers at the work also found a way to honor the artist, using her sticker on their safety helmets.
The guys working on the new Rita Lee Park on Via Olímpica in Parque Olimpico had an incredible idea. Everyone already working honoring our Queen of Rock! pic.twitter.com/mpxlVMVfWa

— Eduardo Paes (@eduardopaes) May 18, 2023


Source: CNN Brasil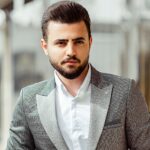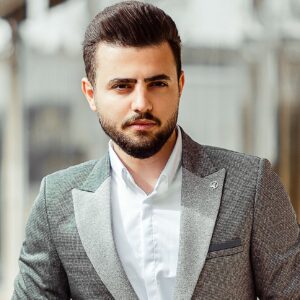 I'm Robert Neff, a professional writer and editor. I specialize in the entertainment section, providing up-to-date coverage on the latest developments in film, television and music. My work has been featured on World Stock Market and other prominent publications.