An experiment on the use of robots to maintain public order has started in Singapore. For three weeks, four-wheeled Xavier robots with cameras and sensors will patrol the Toa Payoh Central area. This joint project is being carried out with the participation of five government agencies: the Science and Technology Agency, the National Environment Agency, the Land Transportation Authority, the Singapore Food Agency and the Housing and Development Board.
The robot will patrol the streets looking for "unwanted social behavior," which includes smoking in prohibited areas, improperly parked bicycles and scooters, crowds of more than five people (violation of social distancing), using scooters and motorcycles on footpaths, and so on.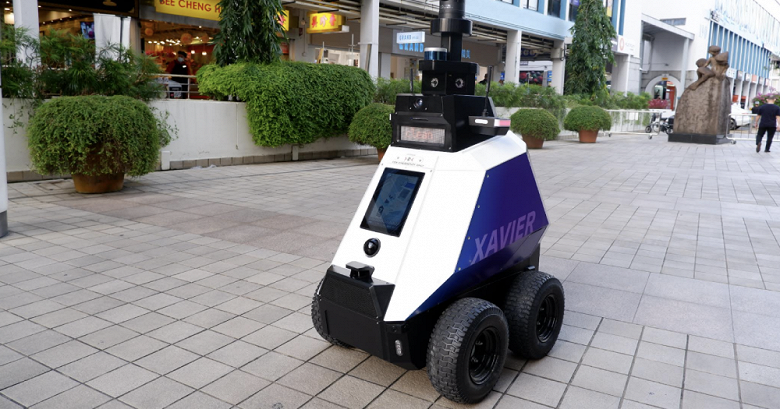 When any of these actions are detected, the robot will send a real-time notification to the control center, as well as display an appropriate message (depending on the scenario) for offenders. The use of the robot is intended to support the work of civil servants and reduce the number of people required for foot patrols.
Xavier can move independently, avoiding collisions with fixed and moving obstacles. Xavier is also equipped with cameras that can transmit 360-degree video to the control center. Its cameras can also capture images and videos in low light or dark environments.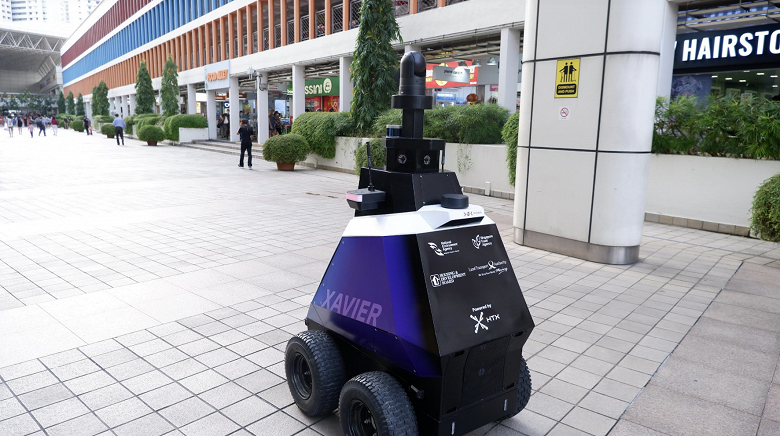 The data collected from the Xavier cameras is fed into the video analytics system using artificial intelligence capabilities developed by the Agency of Science and Technology staff engineers. Officers will be able to remotely respond to an incident through two-way communication or use pre-recorded audio messages.