Once they were hairdressers, today they have become hairstylists. Often, giving things an English name gives us the impression of making them more attractive, but the substance does not change. The dream of Rossano Ferretti, originally from Parma, master of the invisible cut and hairstylist of Hollywood celebrities and crowned heads, is to improve the public perception of the hairdressing profession, giving it all the voice and recognition it deserves. And putting young professionals in a position to have the appropriate training.
This is why he was born HairStyle: The Talent Show, the program that airs on Real Time and within Rakuten TV's streaming content catalog. A MasterChef contest, produced by Shine Iberia where ten hairdressers will be judged by Ferretti and Rudy Mostarda, another big name in the industry. Global creative director of the Alfaparf Milano Professional brand, founder of Extrema Hair, which has more than 90 affiliated salons in Italy, and a permanent presence in the backstage of fashion shows.
Today a hairdresser is required to be a image consultant, to understand and interpret the client's style and personality and to create a tailor-made cut and colour. All things that Rossano has been doing for at least thirty years with his cutting method that puts the person at the centre. «My goal is for all hairdressers to transform into image consultantsthat is, that they know how to listen to those in front of them, that we know how to build a journey from this listening, enhancing the beauty of the client".
After having made the history of hairstyling, having opened exclusive salons in all the main cities of the world and having a haircare line, he has decided to put his experience at the service of young people, and of the next rising star, as long as he has a pioneer mind. «In Italy there is no specific training system for our profession, which has been mistreated for a long time. Being able to put a young person in a position to start an exclusive business makes me happy", says Rossano. «This is the first time I put my professionalism at the service of someone else outside of my salons. I will train the winner, I will personally help him to design a luxurious space of his own, I will give him advice and support him from a communication point of view. Because I am convinced that winning is not enough, we need resources to put people in a position to emerge and think big. Taking care of your Instagram profile is not enough».
To realize HairStyle, The Talent Showa television studio was transformed into a great hair salon of 1,000 m2 with workstations and with all useful toolsthe, independent wash basins to offer personalized treatment to customers and large shelves that house the best products for hair coloring and care, as well as natural hair extensions in a large variety of colors. All thanks to the collaboration of the program partners: the main sponsor Alfaparf Milano Professional, Rossano Ferretti Parma, Gama Professional, Maletti and Great Lengths. Special guests will also be present during the episodes: Bianca Atzei, Martin Castrogiovanni, Martina Colombari, Antonia Dell'Atte, Giorgia Surina And Beatrice Valli.
The competing talents will be asked to adapt to customers' requests, to study their physical characteristics and give advice on the colors and haircuts that best enhance them, create hairstyles for special occasions and restore the health of damaged hair. Furthermore, they will have to demonstrate their ability with colors and complete their hairstyles even with make-up. The winner will receive a prize worth 150 thousand euros, which will allow him to open an exclusive salon. Furthermore, he will have the support of the program's partner brands, will receive an additional check of 10 thousand euros to invest in the project and will become part of the international team of trainers of the MDB Education master's degree for hairdressers.
The secret of Rossano Ferretti's success? Thinking outside the box, betting on yourself, having a visionary mentality and treating your hair with the same care you dedicate to skincare, an approach that today we call Skinification. In English, of course. Always with the same intention of giving a certain tone to the thing.
«The key to my success was authenticity, being real, never constructed», says Rossano. In the past the Los Angeles Times dedicated the title to him «Master of the Method». This method is the invisible cut that follows the natural fall of the hair. Rossano has never stopped improving it over the years: «Over time we have changed the scissors with which to create it, we studied it based on the movement of the body, according to angles that allowed us to obtain an even more excellent result. We adapted it to curly hair and different hair types."
Rossano Ferretti doesn't talk about trends. He is a word that in his language has never had any sense of existing. So, don't expect advice from him on what to bring, but simply be yourself. «Exalt your beauty, enhance who you are». An awareness that he arrives at after doing some introspection work. And at home «take care of your hair with a specific regime of at least four products. Change them and use them according to the seasons, where you are, exactly as you would for the skin on your face."
In the next few weeks Rossano will fly to other countries around the world, from the United States to Brazil, to launch the foreign editions of his talent show. And maybe he'll also comb some famous heads. As always, he doesn't open up about names and becomes hermetic. «Stars are people like any other, with their own character and values, and I have always treated them with normality. Maybe that's why they became fond of me." In a world where privacy no longer exists, at least he doesn't compromise on this.
Source: Vanity Fair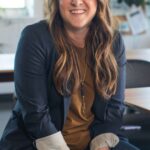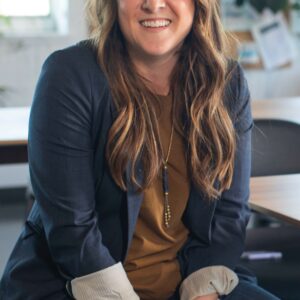 I'm Susan Karen, a professional writer and editor at World Stock Market. I specialize in Entertainment news, writing stories that keep readers informed on all the latest developments in the industry. With over five years of experience in creating engaging content and copywriting for various media outlets, I have grown to become an invaluable asset to any team.