It had already been unanimously approved by the Duma and now also has the signature of the Russian president Vladimir Putin: it's the law that forbids saying the word gaythat is, it prevents any public discourse and discussion of topics Lgbtqi+. Since 2013 what is called "gay propaganda" was not only possible among minors (the European Court of Human Rights condemned this law in 2014), now it applies to everyone in a country whose government makes homophobia a flag . It does so also supported by the Orthodox Church. Patriarch Kirill speaking of the conflict in Ukraine said: «This war is against gay supporterslike the Western world, and tried to destroy Donbass only because this land opposes a fundamental rejection of the so-called values ​​offered by those who claim world power and carry out LGBT propaganda".
The law dictates fines: up to the equivalent of 80 euros for offenders, a figure that becomes ten times higher if public officials such as teachers are the offenders. Foreigners are expelled. Publishing houses have their activity suspended for 90 days and a fine that can reach the amount of 16,000 euros.
The new law extends to the entire population the prohibition of talking about non-traditional sexual relationships and lifestyles which, according to what the text says, «they deny traditional family values». Propaganda "of any relationship that does not strictly pertain to heterosexuality" is also prohibited. In the debate in parliament there has come to talk of sodomy and Satanism, but also to condemn the circulation of a fill like Call me by your name, by Luca Guadagnino.
Russia is not the only country where gay issues cannot be named and that in practice they outlaw homosexuality. 71 countries around the world consider it, especially for men, a crime. In five African and Asian states, Mauritania, Sudan, Iran, Yemen and Saudi Arabia, capital punishment still exists, in many others it reaches life imprisonment.
It doesn't have a total closure like Russia, but even in the US there are laws that limit freedom of speech on LGBTQI+ issues. In Florida, the so-called law was enacted Don't Say Gay which bans discussions of gender identity and sexual orientation in kindergarten through third grade classes. In later grades, any discussion must be age-appropriate, and parents have the right to sue school districts for alleged policy violations.
Egalitarian marriage is instead possible in 34 countries around the world: Andorra, Argentina, Australia, Austria, Belgium, Brazil, Canada, Chile, Colombia, Cuba, Costa Rica, Denmark, Ecuador, Finland, France, Germany, Ireland, Iceland, Luxembourg, Malta, most of Mexico, Norway, New Zealand, the Netherlands (first in 2001), Portugal, the United Kingdom, Slovenia, Spain, the United States of America (US rules apply for Puerto Rico), South Africa (the only one on the continent), Sweden, Switzerland, Taiwan and Uruguay. In Israel same-sex couples married elsewhere can register their marriage, similar arrangements exist in Estonia and Armenia. In Italy there is only the possibility of civil unions without stepchild adoption, the adoption of the spouse's child.
More stories from Vanity Fair that may interest you:
– Homophobia day, Cathy La Torre: «My boobs are important»
-How I got back on heels
Source: Vanity Fair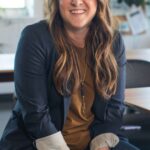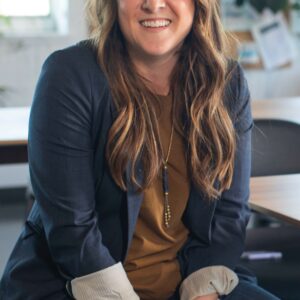 I am a writer at World Stock Market. I work on the Finance and Market section and write about stocks, ETFs, and market trends. I have been involved with writing for over 8 years and have experience in various industries such as finance, technology, and cryptocurrency.