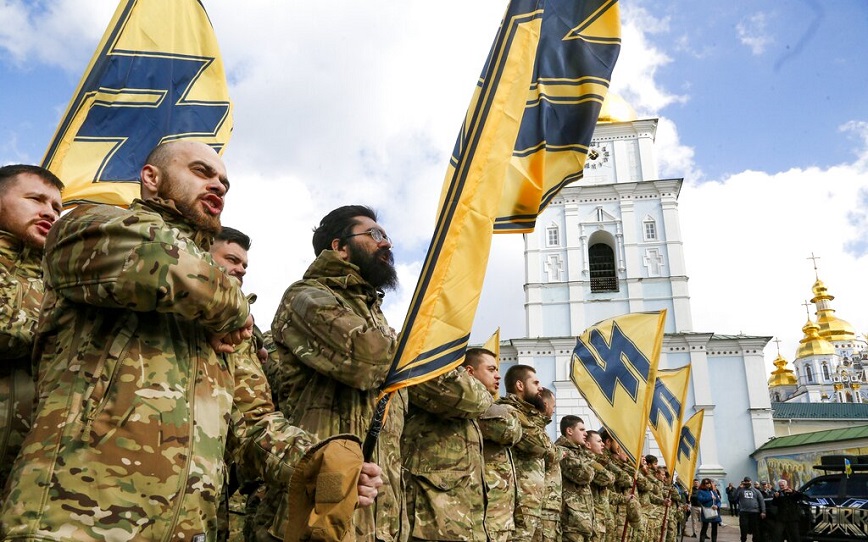 THE Russia is considering whether to enforce tough legislation against the Ukrainian far right Order of Azovas in the Russian parliament there will be a relevant debate on whether it is going to be classified as a terrorist organization.
In fact, the chairman of the Russian State Duma, for a while after the surrender of the fighters of Mariupolannounced that the possibility of banning the exchange of Russian prisoners of war with Azov fighters will be considered.
THE Vitsislav VolodinPresident of the Duma, characteristically stated that its members are "Nazi criminals" where should not be included in prisoner exchanges.
"They are war criminals and we must do everything we can to bring them to justice," he said in a statement.
Russia's attorney general has asked the Supreme Court to recognize the battalion as a "terrorist organization," according to the Interfax news agency, citing the Russian Justice Ministry website.
Thus, the Supreme Court is expected to discuss the case at May 26.
Mariupol fell
It is recalled that in the end the Ukrainian fighters of Mariupol, finally surrendered to Russian forces such as had announced the Russian Ministry of Defensedespite the An initial statement issued by the Ukrainian side stating that it was Kremlin propaganda.
Thus, "in the last 24 hours, 265 fighters laid down their arms and delivered, including 51 seriously injuredThe Russian ministry added that those in need of medical care were taken to a hospital in Novoazovsk, a city in eastern Ukraine.
The cessation of hostilities at the extensive Azovstal steel plant gave Moscow full control of much of southern Ukraine, which stretches from the Russian border to Crimea, as Russian forces appeared to be strengthening their dominance over parts of the occupied south. after their invasion.
Source: News Beast