Russia praised the statement by leaders at the G20 summit, which stopped short of directly criticizing Moscow over the war in Ukraine, and said the bloc's leaders acted in the interests of resolving the conflict, as deliberations head into their second day this Sunday. (10).
The group adopted a statement in New Delhi, India, on Saturday (9) that avoided condemning Russia for the war, but called on all states not to use force to seize territory. Russia says it is conducting a "special military operation" in the country.
See also — Lula: Putin will not be arrested if he comes to Brazil
"There were very difficult negotiations on the Ukraine issue; Firstly, the collective position of the BRICS countries and partners worked, everything was reflected in a balanced way," said Svetlana Lukash, Russian government negotiator at the G20, according to the Russian news agency Interfax.
Brics groups Brazil, Russia, India, China and South Africa.
In the weeks leading up to the summit, G20 countries struggled to find consensus on the issue of the Ukraine conflict, with the West demanding countries appeal to Moscow against the invasion.
Meanwhile, Russia said it would block any resolution that did not reflect its views.
G20 divided and in crisis
"This was one of the most difficult G20 summits in the forum's nearly twenty-year history. It took almost 20 days to agree on the declaration before the summit and five days here on the ground," said Lukash.
"This is due not only to some disagreements on the issue of Ukraine, but also to differences in positions on all key issues, mainly climate change and the transition to low-carbon energy systems", he added.
A European Union official, who declined to be named, said on Sunday that discussions on the G20 leaders' declaration continued until the last moment, and that the war in Ukraine was the most controversial issue before a consensus was reached.
The source also praised India's strong leadership, adding that Brazil and South Africa also played a crucial role in the negotiations.
US President Joe Biden and British Prime Minister Rishi Sunak are among those attending the summit hosted by Prime Minister Narendra Modi of India, which sought to play a key role in balancing the interests of the global south with those in the West.
Ukraine's Foreign Ministry said New Delhi's statement was "not a matter of pride", adding that the Ukrainian presence would have given participants a better understanding of the situation.
Source: CNN Brasil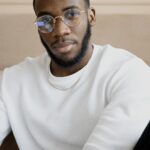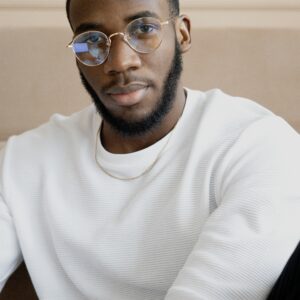 Bruce Belcher is a seasoned author with over 5 years of experience in world news. He writes for online news websites and provides in-depth analysis on the world stock market. Bruce is known for his insightful perspectives and commitment to keeping the public informed.