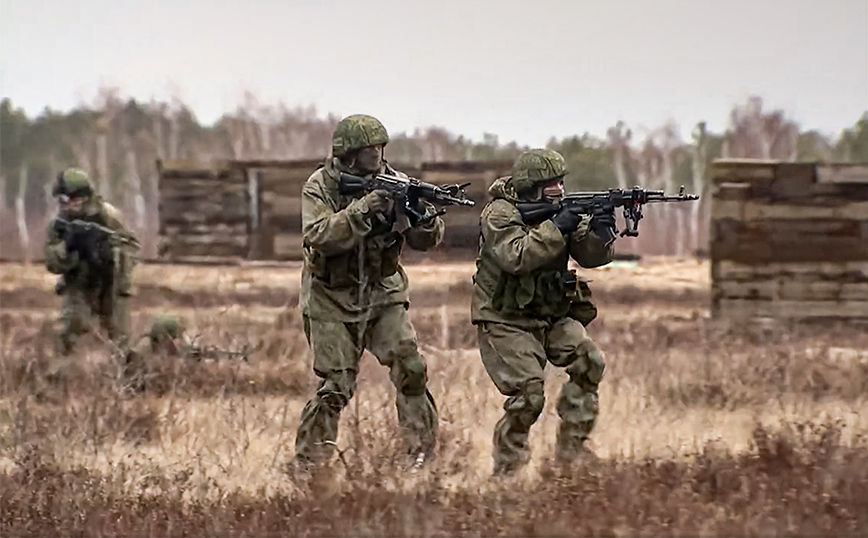 Russian authorities vowed today to correct the "mistakes" they made under President Vladimir Putin's partial conscription, as people who should have been exempt were called up to serve in the army.
Announcing this "partial" call-up of reservists to fight in Ukraine last Wednesday, Putin stressed that only those with military experience or "relevant" skills would be called up. But the many cases of people who were over the age limit, sick or who should have been excluded for other reasons caused strong reactions on social networking sites, putting the authorities in a difficult position.
Those who should not have been invited
In the Volgograd region, a 63-year-old retiree, suffering from a severe form of diabetes and brain problems, was called to serve. He presented himself at the training center but was sent home. In the same area, the director of a small rural school, 58-year-old Alexander Faltin, was drafted although he has not served in the army. After his daughter publicized the case with a video on social networking sites, he too was able to return to his family.
In an unusual admission of "malfunctions", the speaker of the upper house, Valentina Matvienko, criticized the regional authorities overseeing the conscription. "Some believe, it seems, that it is more important to report quickly than to properly carry out an important government mission. Such excesses are absolutely unacceptable," he commented. "Ensure that the partial recruitment is completed in full respect of the criteria. And without making a single mistake!" ordered.
Organizational difficulties
These problems are another example of the organizational difficulties that emerged after Russia's invasion of Ukraine. On Saturday, the Defense Ministry announced that the head of logistics was replaced by Colonel Mikhail Mizinchev.
Although the authorities present as "isolated cases" the recruitment of people who should have been exempted, their statements indicate a concern about the reactions of a part of the population. On Saturday, the chairman of the Kremlin's Human Rights Council, Valery Fadeyev, called on Defense Minister Sergei Shoigu to "urgently resolve the problems" so that "the trust of citizens is not undermined." He cited as an example the conscription of 70 heads of households in Buryatia, eastern Siberia, as well as nurses and midwives, without any military experience, in the Sverdlovsk region of the Urals, who were threatened with "judicial prosecution" if they refused to report. Fadeyev also criticized those who "deliver conscription orders at 2 in the morning, as if all of us are" deserters. This method causes "dissatisfaction", he warned.
Those enlisted by mistake
The governors of the Vladimir and Leningrad regions promised that those who were conscripted "by mistake" would return home. Leningrad governor Alexander Dozdenko asked the heads of regions to "personally consider the requests of residents and deal with each case."
Many students also said they were recruited even though authorities said they would opt out.
On Saturday night, Putin signed a decree exempting those studying at universities or vocational, state-run schools.
Another controversial case is that of protesters protesting the attack in Ukraine who were recruited while in custody. The Kremlin said it saw nothing "illegal".
Source: News Beast