- Article Top Advertisement -
Hydrogen vehicles have recently increasingly attracted the attention of manufacturers from all over the world, and the Russian company Sitronics Group decided to keep up with potential competitors by starting work on a prototype passenger ship using this type of fuel. The ship is planned to be built on the basis of a river passenger electric catamaran, which uses an electrochemical generator that generates electrical energy from hydrogen fuel cells. Experts believe that eventually the project will make it possible to create a passenger ship in Russia that will operate entirely on alternative energy, without emitting harmful substances into the atmosphere.
- Article Inline Advertisement 1-
To do this, the company plans to create the latest electrochemical generator based on hydrogen fuel cells together with the Center for Hydrogen Technologies of AFK Sistema – the power plant is the most important step in the transformation of the transport industry in the country and can significantly increase the range of ships powered by electricity. For example, the latest generator is planned to be used in the ships of the Emperium company, which is part of the Sitronics Group. However, to begin with, the developers will have to conduct a lot of measurements and tests in order to launch a prototype on the water.
For example, the project developers specified that they would first analyze the parameters and features of the operation of a hydrogen power plant based on an electric vehicle, after which, based on the information received, a power unit for a full-fledged river passenger vessel would be created. But, according to Nikolai Pozhidaev, president of the Sitronics Group, the first tests of the newest vehicle on water are planned for the current year, which means that the process of analyzing an electric vehicle and assembling a prototype will not take much time. At the same time, no one has yet provided accurate data on the cruising range of such a vessel – probably now the project is at too early a stage to make predictions.
And the authors of the project, of course, are one hundred percent sure that the new hydrogen vehicle will be in demand and, most importantly, will please with its efficiency:
"Foreign experience and economic calculations show that hydrogen transport is already more promising in the field of electric propulsion than battery-powered transport. The energy intensity of systems based on hydrogen-air fuel cells is higher, which means that the range of the route is much higher, and the charging time is a multiple less than that of analogues based on lithium-ion batteries," said Yuri Dobrovolsky, General Director of the Center for Hydrogen Technologies.
Source: Trash Box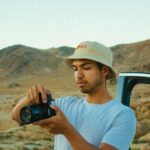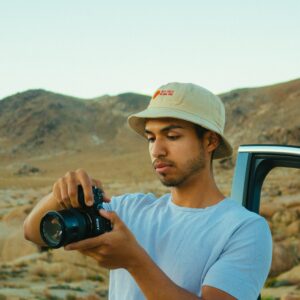 Charles Grill is a tech-savvy writer with over 3 years of experience in the field. He writes on a variety of technology-related topics and has a strong focus on the latest advancements in the industry. He is connected with several online news websites and is currently contributing to a technology-focused platform.
- Article Bottom Advertisement -