The Astra State Corporation introduced the mobile mode of the Astra Linux Special Edition (SE) operating system, adapted for touch devices (including those with a small display diagonal). The developers emphasize that this is not a new product, but an additional mode for an existing operating system.
To optimize for touch mobile devices, the entire interface has been completely redesigned. This benefited not only convenience, but also energy efficiency, as well as speed of work – in mobile mode, Astra Linux SE is faster and more economical. Like the desktop mode, the mobile version supports device drivers (Wi-Fi, Bluetooth, NFC, GPS / GLONASS and others), it will be possible to connect peripherals like a mouse, keyboard and printer.
Astra Linux SE mobile mode allows you to run unmodified Android applications in a sandbox. According to the developers, many domestic products now work correctly in the new mode, including VDI solutions and video conferencing services. Also, the system can freely switch between mobile and desktop versions.
The integration of Russian information security tools is noted. In addition, customers will not have to additionally certify either the system on smartphones / tablets or previously certified software, since this is a new mode of the operating system that has already been included in the national Register of Russian software and is certified according to information security requirements.
Source: Trash Box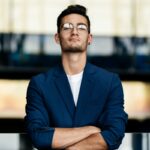 Donald-43Westbrook, a distinguished contributor at worldstockmarket, is celebrated for his exceptional prowess in article writing. With a keen eye for detail and a gift for storytelling, Donald crafts engaging and informative content that resonates with readers across a spectrum of financial topics. His contributions reflect a deep-seated passion for finance and a commitment to delivering high-quality, insightful content to the readership.