FTX founder Sam Bankman-Fried wrote hundreds of pages of reflections while under house arrest that could form the basis of his defense at the Oct. 3 hearing. Published the material The New York Times.
Some 250 pages of records, including an unpublished 15,000-character "essay" in X, were handed over to journalist Tiffany Fong by the executive facing 12 criminal charges. They contain details of his life in recent months and provide insight into the worldview of the ex-CEO of FTX.
Bankman-Fried was arrested in the Bahamas and extradited to the States, where he was released on bail of $250 million. Later, the court revoked his release and took the former head of the exchange into custody until the next hearing.
Fong was one of the few people who had access to SBF while he was living with his parents.
According to the journalist, during house arrest, Bankman-Fried spent most of his time in his office, where he played computer games, chess and sometimes slept on the sofa. There, the ex-CEO worked on a legal defense, writing down his thoughts on hundreds of pages, she added.
In drafts, SBF traced the growth of the business from his childhood in Palo Alto to a penthouse he bought in the Bahamas near FTX headquarters.
"I will probably never be able to do anything that would have an overall positive impact on my life. The truth is that I did what I thought was right," the unpublished thread said.
In the drafts, SBF criticized some of his closest colleagues, peppering his arguments with photos from his school days and images of popcorn and a garden maze from stock photos.
Every few pages, a key point in the narrative is accompanied by a link to videos from Alicia Keys, Katy Perry or Rihanna. A separate link takes you to a spreadsheet listing his Amazon orders for 2021.
One of the documents, titled "Inception V2," is a lengthy attack on the company's current legal team and contains a screenshot from the Christopher Nolan film Inception.
The SBF concluded that FTX's restructuring firm, Sullivan & Cromwell, created a narrative that it had misappropriated user funds.
"They played incredibly well. If it hadn't destroyed almost everything I hold dear in my life, I would take my hat off to them," he admitted.
In other documents, SBF accused the former head of Alameda Research and his ex-girlfriend Caroline Ellison of helping cause the collapse of FTX.
Bankman-Fried also criticized Sam Trabucco, Allison's predecessor, for failing to build a constructive relationship with her. The latter preferred to "go on dates with a bunch of guys while sailing around the world on a boat, while in the process of quietly leaving," SBF lamented.
Bankman-Fried described Allison as ill-equipped for the job. The ex-CEO claimed that she cried during a meeting with him and refused to implement trading strategies that could protect the business from a market crash.
After the incident, the former head of FTX sent her a message with "the most disgusting thing he's ever said to her."
"If Alameda had hedged, it would have remained solvent and prevented this whole sad story," he lamented.
SBF's concerns about the market maker intensified in the spring of 2022. At that time, a group of employees, including Allison, were feverishly discussing a possible deficit in the company's accounts.
According to Bankman-Fried, the conversation focused on an account labeled fiat@. According to regulators, FTX executives used it to divert client funds to other projects.
"I had heard about it before, but I never knew exactly what it was," he pointed out.
In a document titled "The Truth," SBF wrote that he was not lying.
"This is something I really strongly believe in," Bankman-Fried explained.
SBF's mother's ethical compass could explain how her son could overlook obvious moral failings in the name of what he believed to be the greater good, according to Bloomberg.
Previously, Bankman-Fried's lawyers asked for his "temporary release" to prepare for trial.
Source: Cryptocurrency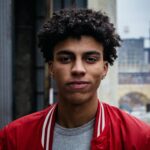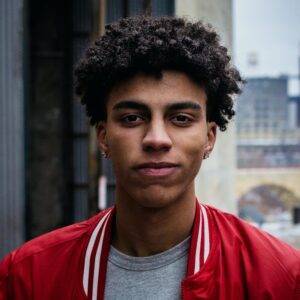 I am an experienced journalist and writer with a career in the news industry. My focus is on covering Top News stories for World Stock Market, where I provide comprehensive analysis and commentary on markets around the world. I have expertise in writing both long-form articles and shorter pieces that deliver timely, relevant updates to readers.