Samsung has unveiled an updated version of The Wall modular LED TV, introduced in 2018. It is called The Wall 2021. Its features include a Micro AI processor, designed to improve image quality using AI algorithms, and an increased frame refresh rate, which reaches 120 Hz. In addition, the manufacturer notes "versatile device installation options."
In the said Micro AI processor, each video frame is analyzed and optimized using 16 different neural network models. They are said to improve image quality up to 8K, suppressing noise and enhancing contrast.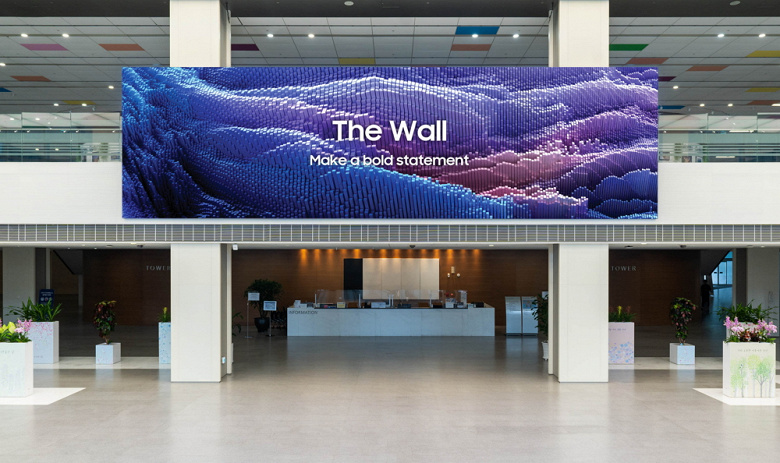 The modular design allows The Wall 2021 to be installed in a wide variety of positions and configurations, to form concave and convex screens using a ceiling mount, as well as suspended, tilted and angled mounting. The assembly uses wireless connections. After installation, the Factory Seam Adjustment procedure is performed once.
The manufacturer notes that in The Wall 2021, compared to last year's model, the LEDs are reduced by 40%, resulting in increased space between pixels. This resulted in a sharper image. The Wall 2021 screen reaches 1600 cd / m22… At the same time, due to Black Seal Technology, it provides "clear images even in brightly lit rooms", "unprecedented contrast and impeccable detail."
The Wall supports connection to four sources with simultaneous output of images from each of them in 4K.
It remains to add that the thickness of the TV case has been halved compared to last year's models.