- Article Top Advertisement -
For four generations, Samsung's foldable smartphones have had the same hinge design with minor changes. The South Korean manufacturer has been working for years to get rid of the crease at the fold of the screen, but it is still noticeable. This was proved by the Galaxy Z Fold4 and Z Flip4 presented in August last year. Now it looks like Samsung has decided to completely overhaul the hinge design in order to finally make real progress.
There are two main hinge designs for folding devices today. In Samsung's design, the display and ultra-thin glass form a rigid curve. This results in a fairly deep crease on the internal display, and the phone's body is at a slight angle when folded, slightly separating the bezel from the rest. This hinge design is used in the Fold and Flip models. Another design, which is also called a "drop" or "waterfall", leaves a small gap between the two halves of the smartphone, which allows for a smoother bend. This significantly less deforms the screen and does not lead to the appearance of rough wrinkles. This design is used by OPPO (Find N2) and Motorola (Razr 2022).
- Article Inline Advertisement 1-
According to insider Ice Universe, Samsung will move to this hinge design with the Galaxy Z Fold5, but it will be called "dumbbell". By the way, the South Korean giant patented such a design back in 2016, but has not yet used it. The company has released four generations of its folding devices and in almost each of them made certain changes to the design of the hinge.
Why did it take so long for Samsung to switch to a different design? Previously it was assumed that one of the main reasons was protection from water. Apparently, the company's engineers have solved this problem, and the Galaxy Z Fold5 should remain water resistant with a new hinge. The next generation of Samsung's foldable smartphone is likely to be unveiled in August, and the company is now gearing up to launch its flagship Galaxy S23 series.
Source: Trash Box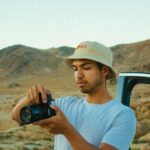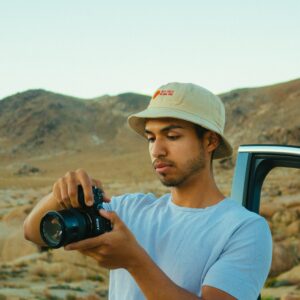 Charles Grill is a tech-savvy writer with over 3 years of experience in the field. He writes on a variety of technology-related topics and has a strong focus on the latest advancements in the industry. He is connected with several online news websites and is currently contributing to a technology-focused platform.
- Article Bottom Advertisement -