- Article Top Advertisement -
Blanco no
How do you rate the scene of Blanco that rocks everything? We do not condemn him, rather we thank him for having awakened us.
Amadeus 9
Perfect. He gets a few names wrong, but goes on quickly, he has the trade and it shows, and also the aplomb necessary to manage the Blanco affair: he doesn't lose his patience, he tries to understand, explain and then immediately tries to play down.
Gianni Morandi 9
- Article Inline Advertisement 1-
Self-deprecating, self-described boomer, he makes fun of his classical repertoire, such as Bella Belinda. And he has a unique feature: kindness.
Clare Ferragni 7.5
Beauty twist: hair above the shoulders, she had cut it and we hadn't noticed it at the press conference. Fashion twist: She's wearing a see-through dress with a drawing of her body printed on top of her, complete with nipples. And on the dress she has a message for women: «Think free». Excited, she reads her letter to her child and is moved to talk about her difficulties, Fedez, her children. Later she, she autoronic, she opens an Instagram account to Amadeus on live TV. She said she would bring herself on stage: mission accomplished.
Robert Benigni 8
He opens his speech by making fun of Mattarella and Amadeus ("he is in his fourth term, he wants to carry out a coup!"). Then Benigni does Benigni who tells the Constitution with his heart. With some warning: «Before the Constitution, in the twenty years of Fascism, one could not say what one wanted. Everything we have can be taken from us at any moment."
Florello 9
Luckily Fiorello is here. He makes fun of Amadeus who gets names wrong (he confuses Gianmaria with Sangiovanni, for example), makes jokes about Mattarella who goes to bed early and above all plays down the Blanco affair: «Even my mother doesn't hear us and at her house she breaks everything. It always happens when you don't hear us.' And again: «Salmo also destroyed a 2500 euro microphone, but what happens?». It happens that Fiorello always makes us laugh.
Anna Oxa 6
Very long loose hair, long black dress, a little The Lord of the Rings, gestures and hyper-theatrical interpretation, he sings «free the soul» after a dramatic incipit. The tone is epic, solemn. Excessive.
Gianmaria 6.5
He sings in italics and for non-peers it is a barrier, and it will be a coincidence but Amadeus is wrong and confuses him with Sangiovanni, the other king of drawling. Barrier that can be overcome: «Do I look like a monster to you?», he sings with his heart. Genuineness and freshness, he holds up the stage well, he has something authentic.
Mr Rain 5
"What did I miss? I was just distracted by myself. I drove into the garden because I couldn't wait to get back. Now that my sister you are a mother, tell me if we are still brothers. What did I miss? I was just distracted by myself." Mental health, relationships falling apart, pandemic (maybe). Mr Rain sings of mental distress with a chorus of white-clad children in a sentimental-sympathy-grabbing-vote operation (a bit too much?).
Mahmood and Blanco 9
Last year's winners arrive on their "diamond bike" with a lesson in perfect performance.
Marco Mengoni 8
Perfect Sanremo song, romantic at the right point, with the chorus that explodes and draws applause even from the cynics, thanks to a technically excellent interpretation full of pathos. Oh well, come on, he's already on the podium.
Aries 5
Very excited, out of tune a bit. And it's a shame because the song, written with the indie king Calcutta, has a lot of potential, between the love theme between two young women and the pop melody.
Last 8
"Can you imagine if all this were real." Can you imagine finishing on the podium in Sanremo. \
Coma Cose 7
They bring that touch of freshness and more contemporary sound to the stage. And then a load of feelings. The story of a couple who don't want to give up: "Goodbye is not a possibility". They look into each other's eyes, they kiss, how many hearts. We're not crying, it's just that a bruschetta got into our eyes,
Elodies 8
«There are two things: my tears or your tears»: the right cazzimma for this piece more similar to Andromeda than to the summer hits. Transparent black jumpsuit, beautiful, magnetic, the diva of the Festival. The piece catches, she puts intensity into it.
Psalm 9
Thanks Salmo for bringing us some healthy rock 'n' roll spirit with a final dip in the pool. Yeah.\
Leo Gasmann 7
Leo Gassmann meeting the Nuclear Tactical Penguins: the experiment works. Song with all it takes to become a catchphrase. He is young but casual, sings well, with great enthusiasm, gets applause from the Ariston.
Country Cousins ​​7
The sequined onesies, the bonnets, the falsetto and the vocal harmonies on the List Representative piece. "Don't leave me alone, don't leave me here," they sing. Okay.
Gianluca Grignani 7
"My father was one of many, but he was my hero." Very personal song, it talks about the complicated relationship with the parent. Grignani is Grignani, there is no arguing about it.
olly 6
Probable hit, funny, ironic, makes you laugh. We see.\
Colla Zio 7
A nice energy and a good dose of fun. The Colla Zios sing: «You are like tobacco, I checkmate». Finally a song that doesn't have the subject of suffering for discomfort. She awakened us.
Mara Sattei 6
The ballad by Damiano David of the Maneskin in the expert voice of Mara Sattei. Song about a sick love. "And tell me if there was love between those words and then give me two thousand minutes, or rather two thousand hours". Hyper Sanremo song, with the refrain that goes up, but perhaps more freshness was expected from a 27-year-old singer.
\
Source: Vanity Fair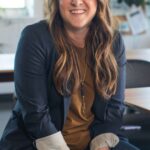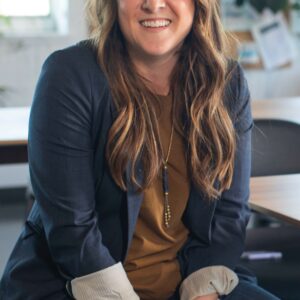 I'm Susan Karen, a professional writer and editor at World Stock Market. I specialize in Entertainment news, writing stories that keep readers informed on all the latest developments in the industry. With over five years of experience in creating engaging content and copywriting for various media outlets, I have grown to become an invaluable asset to any team.
- Article Bottom Advertisement -