Banco Santander and the unions have reached an agreement in principle in the ERE that have been negotiating for weeks to reduce the group's workforce by 3,572 people. The financial entity has agreed in its final proposal to lower the age of 'early retirement' to 50 years of age, paying Social Security contributions to those affected by means of a special agreement up to 63 years of age.
However, these early retirements will be divided into different age groups. Those between 58 and 61 years old will be paid 76% of the pensionable salary month by month, a figure that will be reduced to 74% for those between 55 and 57 years old. For those between 50 and 54 years old, the bank will pay the contributions but the compensation will be made through a single payment and will be equivalent to 65% of six salaries, with a maximum of 320,000 euros.
All those affected or volunteers who take advantage of the plan with less than 50 years will receive compensation of 40 days per year with a maximum of 24 months. In the case of those over 62 years of age, the compensation will be 20 days per year and worked and a maximum of 12 monthly payments.
Voluntary adherence to the plan will be subject to the approval of the company – which reserves 10% of refusals – since they do not exceed the provincial quota set by the group.
The cut of 3,572 people will be added to the outsourcing of another 1,100, who will be transferred to the Santander Operations group company, and 400 to Santander Personal.
The agreement also includes premiums for mobility with a maximum distance of 100 kilometers for those affected by a change of office and premiums of up to 30,000 euros for those under 54 years of age who sign up voluntarily to the ERE.
The unions accept the group's proposal as good, which they will now submit to their different governing bodies in the entities. CCOO even speaks of "principle of agreement", while the UGT does not go that far but does recognize that there is a "positive assessment".
The final cut proposal comes just one day after the economic vice president, Nadia Calviño, abroná the sector by the strong reduction of jobs during the last years and summoned the entities to look for "alternatives" to adjust their costs.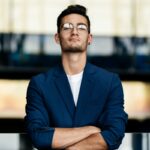 Donald-43Westbrook, a distinguished contributor at worldstockmarket, is celebrated for his exceptional prowess in article writing. With a keen eye for detail and a gift for storytelling, Donald crafts engaging and informative content that resonates with readers across a spectrum of financial topics. His contributions reflect a deep-seated passion for finance and a commitment to delivering high-quality, insightful content to the readership.