- Article Top Advertisement -
Best friends first, "rivals" then, and in between a whole nuance of interpersonal relationships and background: Sarah Ferguson and Lady Diana they had met in 1980, introduced by their respective mothers who had gone to school together. And immediately they had become inseparable: at that time Sarah was 21 and Diana 19, and it was Lady D who introduced her future husband, Prince Andrew, to her friend. The two girls were so close that, it turns out now, they were even arrested together.
- Article Inline Advertisement 1-
To tell it was the Duchess of York herself, a guest of the US TV program The Kelly Clarkson Show after the release of his latest book A Most Intriguing Lady. During the interview filmed by the magazine PeopleFergie – who is 63 today – told of her eventful "hen party", the British equivalent of the hen party, celebrated with her friend Diana before marrying Prince Andrew in 1986.
She and Lady D, said Sarah Ferguson, they showed up at the venue chosen for the bachelorette party dressed as policewomenand they settled down. "We sat down at the table – the Duchess of York recalled – and a waiter approached us and said: 'Sorry, but this is a members-only club. And here we have fun, we don't serve the cops"». To which, Kelly Clarson intervened, who asked her: "Did they really think you were real policewomen? ». "Yes", Sarah replied, making those present burst into laughter.
Fergie then showed, as proof of her story, a photo of her and Diana (the latter also wearing a flashy pair of glasses) dressed as police officers and sitting at a table in the club with two drinks in front of them. Once they left the pub, however, the two friends were discovered by real policemen and arrested for impersonation for "impersonating police officers". But the evening wasn't over yet. Once they got into the back of the police van, Princess Diana, Sarah continued in her story, "found a packet of bacon-flavored crisps and began to take and eat them, while the policeman in the front seat yelled at her: "You can not do this!"".
Eventually, however, the policemen recognized them, and therefore they did not end their evening in a London prison. "Diana and I – Fergie said again – we laughed a lot, and we got into trouble a lot of times. And do you know what she did? Just before the moments when I should have been very serious, she told me the worst jokes to make me laugh ».
Friends, confidants, accomplices, even if the press often depicted them as rival sisters-in-law (a bit like Kate and Meghan) in reality Diana and Fergie have always remained very close. Until the 1996, when their relationship broke abruptly. The reason? Fergie had published her autobiography saying she got a wart on her foot after wearing a pair of shoes Diana lent her. From that moment they never spoke again. «We were like sisters and we quarreled – Sarah will tell years later ad Harper's Bazaar -. I tried writing her letters asking her to move on. I knew she would come back. In fact, the day before she died she called a friend of mine and said: "Where's the red one? I want to talk to her." Instead their friendship was definitively broken under the bridge of the Alma in Paris.
Source: Vanity Fair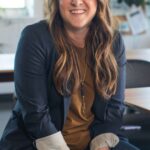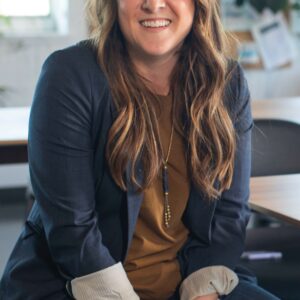 I'm Susan Karen, a professional writer and editor at World Stock Market. I specialize in Entertainment news, writing stories that keep readers informed on all the latest developments in the industry. With over five years of experience in creating engaging content and copywriting for various media outlets, I have grown to become an invaluable asset to any team.
- Article Bottom Advertisement -