- Article Top Advertisement -
Scientists from the Oswaldo Cruz Foundation (Fiocruz) described the third and largest outbreak caused by fungus candida auris in Brazil.
You nine cases were registered in a hospital in Recife, Pernambuco, between November 2021 and February 2022. The findings will be published in the scientific journal Frontiers in Cellular and Infection Microbiology.
- Article Inline Advertisement 1-
C. auris is an emerging fungus that represents a serious threat to public health due to the ability of the microorganism to resist the main antifungal drugs.
Analyze
C. auris infections have emerged worldwide, often with high associated morbidity and mortality. The researchers point out that the availability of fast methodologies with accurate identification is necessary for the implementation of appropriate prevention and control measures.
In the study, specialists report how timely identification of the type of fungus allowed rapid detection of cases. In all, nine people were diagnosed with C. auris. Among the patients were seven men and two women, aged between 22 and 70 years. The first patient was hospitalized in November 2021, the last five were admitted to the unit in February 2022.
The research coordinator, Manoel Marques Evangelista Oliveira, from the Laboratory of Taxonomy, Biochemistry and Bioprospection of Fungi at the Oswaldo Cruz Institute (IOC/Fiocruz), says that timely diagnosis of the infection is one of the main objectives of fungal research in the country.
"The big focus in scientific research on fungi in Brazil today is to have the answer to suspected cases of fungal infections to help patients", he says.
A Single Health system allows a quick diagnosis and we observed that there was a low number of deaths among these patients. We demonstrated that the presence of Candida auris in patients does not necessarily mean that they will progress to death. The fungus can colonize the patient and there are still measures to prevent this infection from spreading in that patient

Manoel Marques Evangelista Oliveira, researcher at Fiocruz
The study had the participation of researchers from the Federal University of Pernambuco (UFPE) and the State Department of Health of Pernambuco.
The dangers of Candida auris fungus
the fungus candida auris is a causative agent of opportunistic disease, first reported in Japan in 2009, in a case of otomycosis. It has since been reported from every continent except Antarctica.
The first case of C. auris in Brazil it was identified in November 2020, in a 59-year-old patient admitted to an intensive care unit (ICU) in Salvador, Bahia. The fungus was detected after technical analysis by the Central Public Health Laboratory Prof. Gonçalo Moniz (Lacen/BA) and the Laboratory of the Hospital das Clínicas in São Paulo.
THE C. auris is an emerging fungus that represents a serious threat to global health, as some of its strains may be resistant to drugs commonly used to treat Candida infections, and some studies indicate that up to 90% of C. auris isolates are resistant to fluconazole , amphotericin B or echinocandins.
Unlike most environmental fungi, the C. aurisit tolerates high temperatures from 37°C to 42°C. In addition, it has the ability to survive adverse environmental conditions for long periods, adapting outside the human host.
These characteristics increase the risk of nosocomial outbreaks, as colonization and infections can originate from environmental sources, such as contaminated medical devices and health care workers' hands.
The fungus can cause bloodstream infection and other invasive infections that can be fatal, particularly in immunocompromised patients or those with comorbidities. Another negative aspect is that patients can remain colonized by this microorganism for a long time, without infection, favoring its spread to other people and the occurrence of outbreaks in health services.
Since March 2017, Brazil has had a document with guidelines on how health services (hospitals, clinics, laboratories, among others) should proceed to prevent and control the spread of the fungus.
Source: CNN Brasil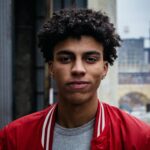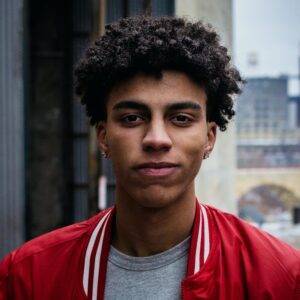 I am an experienced journalist and writer with a career in the news industry. My focus is on covering Top News stories for World Stock Market, where I provide comprehensive analysis and commentary on markets around the world. I have expertise in writing both long-form articles and shorter pieces that deliver timely, relevant updates to readers.
- Article Bottom Advertisement -