For historians and enthusiasts of ancient civilizations, there are several ways to learn more about the past: books, films, documentaries, series… the list is extensive. But have you ever thought about being able, literally, breathe history?
Scientists from the Max Planck Institute for Geoanthropology, in Germany, managed to recreate the odor of the balm used to mummify the dead in Ancient Egypt.
Using residues taken from the mummified organs of an upper-class lady named Senetnay, who lived 3,500 years ago, researchers were able to identify materials such as beeswax, plant oils and tree resins.
And so the "perfume of forever" was born, which is what they called the mysterious fragrance.
And the good news? In October, visitors to the Moesgaard Museum, in Denmark, will be able to have this innovative olfactory experience, and understand a little better about ancient people and their traditions.
This is just one of the good news that will air in the episode of CNN Good News this Friday (08), on the CNN Pop YouTube channel. Watch in full:
Partnership with AdoteViCa
On each CNN Good News program, dogs available for adoption from AdoptViCa are present in the studio.
In 2017, unhappy with the sale of puppies in a petshop franchise that they had purchased, the couple Amanda Senna and Marcos Vieira da Cunha decided to transform the business structure into an adoption point.
Since then, maintaining the normal range of services offered by a pet shop, they have already changed the lives of more than six thousand animals and families who have chosen to adopt. Most of the cats and dogs arrive at ViCa through a partnership with Recanto Bicho Feliz, an NGO that brings together animals rescued from abandonment or risk situations.
The Instagram page, filled with pets and their stories as well as portraits of each one's new families, already has almost 190 thousand followers – including some famous ones. Chefs Paola Carosella and Bela Gil are examples of personalities who went through the adoption center and took new family members home.
How do I adopt?
In addition to having a strong desire to have a life partner and, of course, the responsibility to take care of him for many years, Adopt ViCa has some rules.
To take an animal home, the adoption center requires the person to be over 18 years of age, and to bring their ID and proof of residence when adopting.
The ViCa adoption center is located at Rua Pamplona, ​​1481, in the Jardins neighborhood, in São Paulo. It is open from Monday to Friday, from 8:30 am to 8 pm, and on Saturdays, from 9 am to 6 pm.
CNN Good News
A new program is available on CNN Pop's YouTube every Friday, starting at 8pm, for you to watch whenever you want.
Also access the company's social networks @CNNBrasil It is @CNNPop to check out cuts of the content and behind-the-scenes footage of the recordings.
If you have positive stories or topic suggestions, send an email to [email protected]


Source: CNN Brasil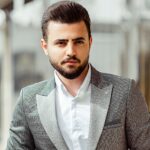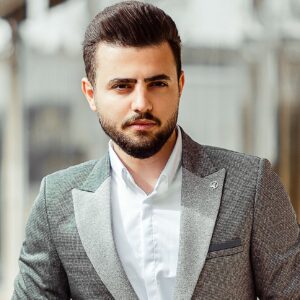 I'm Robert Neff, a professional writer and editor. I specialize in the entertainment section, providing up-to-date coverage on the latest developments in film, television and music. My work has been featured on World Stock Market and other prominent publications.