The producer and musician Sean Combs was sued in New York City federal court on Thursday (17) by his ex-girlfriend Casandra Ventura who alleges she was raped and subjected to years of physical and other abuse by Combs.
The complaint, obtained by CNN alleges that Combs "lured Ms. Ventura into an ostentatious, fast-paced, drug-fueled lifestyle and romantic relationship with him" two years after the pair met in 2005 or 2006.
Ventura claims in the suit that Combs "exerted his power and influence" over her throughout their professional and romantic relationship. According to the complaint, she was 19 years old when they met and the rapper was 37. The relationship lasted until 2019.
The complaint details that Combs was physically violent with Ventura, controlled every aspect of her personal life, "introduced" her to a lifestyle of "excessive alcohol and substance abuse" and forced her to engage in multiple sexual acts with other men during that period.
In the lawsuit, Ventura alleges that after trying to end the relationship in 2018, the musician forced entry into her home and raped her.
Now a mother of two, the singer claims in the lawsuit that she struggled with drug and alcohol addiction "which was established and fueled by Mr. Combs" throughout their relationship.
The complaint states that Ventura still suffers from "immense emotional distress" and that at one point she entered an inpatient rehabilitation center after having suicidal thoughts that she associated with abuse.
"After years of silence and darkness, I am finally ready to tell my story and speak out on my behalf and for the benefit of other women who face violence and abuse in their relationships," Ventura – an R&B singer who goes by the stage name Cassie – said in a statement to CNN .
"With the expiration of New York's Adult Survivors Act quickly approaching, it became clear that this was an opportunity to talk about the trauma I experienced and will be recovering from for the rest of my life."
Ben Brafman, Combs' attorney, said in a statement emailed to CNN that "Mr. Combs vehemently denies these offensive and outrageous allegations."
The statement continued: "For the past 6 months, Mr. Combs has been subjected to Ms. Ventura's persistent demand for $30 million, under threat of writing a damaging book about their relationship, which has been unequivocally rejected as blatant blackmail. Despite withdrawing her initial threat, Ms. Ventura has now resorted to legal action filled with baseless and outrageous lies aimed at tarnishing Mr. Combds' reputation."
The lawsuit accuses the rapper and other defendants of sex trafficking, human trafficking, sexual assault, gender-motivated violence, sexual harassment, gender discrimination and a hostile work environment. It also accuses Combs of sexual assault. Ventura seeks unspecified monetary damages.
In addition to Combs, the lawsuit names his companies, including Bad Boy Records, Bad Boy Entertainment and Combs Enterprises. It also names Epic Records, which it lists as Ventura's employer. A CNN has reached out to Epic Records for comment.
New York's Adult Survivors Law took effect at the end of November 2022 and allows adult survivors of sexual abuse to sue their abusers – even if the statute of limitations on their claims has expired. It gave adult survivors of sexual violence one year to bring legal action against their perpetrators and will expire on November 24.
Combs, 54, founded the Bad Boy music label in 1993 and goes by the stage names Puff Daddy and Diddy. Credited with work considered fundamental to the growth of the hip-hop genre, Combs won three Grammys in his career, in addition to 14 nominations. Although he achieved initial success with his music, Combs also became a notable producer and businessman.
Ventura, 37, is an R&B singer best known for her song "Me & U," from her 2006 self-titled debut album, "Cassie", which was released while she was signed to Combs' Bad Boy label. She has also made music with artists like Lil Wayne and Akon, and in 2009 released the single "Must Be Love" with Combs.
Source: CNN Brasil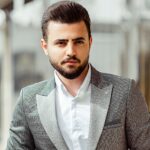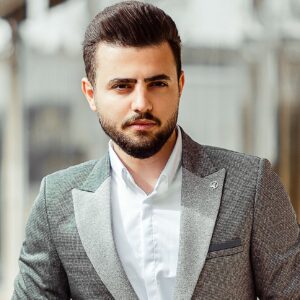 I'm Robert Neff, a professional writer and editor. I specialize in the entertainment section, providing up-to-date coverage on the latest developments in film, television and music. My work has been featured on World Stock Market and other prominent publications.