THEseasonal flu? According to estimates it seems to have already started to spread also in Italy. InfluNet, the national system of epidemiological and virological surveillance of influenza, has in fact recorded in our country, a sharp increase in the number of cases referable to flu-like syndromes in the last week of October.
"The influenza viruses that we expect are part of those strains that we have already had the opportunity to find in the southern hemisphere – explains Dr. Amidio Testa, head of the Medicine Operative Unit at the Humanitas Gavazzeni Hospital in Bergamo – The viruses that will reach us have already been identified and which indeed, apparently, have already arrived at the end of October. We expect an explosion of cases: in Australia, in fact, there was one of the strongest flu epidemics of the last 5 years and this is also partly due to the abandonment of the measures we used to take to protect ourselves from Covid and which in fact were also useful for limiting the spread of flu viruses ».
Seasonal flu: symptoms
The flu is in fact one viral respiratory disease which every year affects about a billion people worldwide and which can present itself with different forms of severity. Symptoms are characteristic ones and include fever and chills, cough, joint pain but also headache, fatigue, sore throat and loss of appetite.
A characteristic of influenza that should not be underestimated is that it is triggered by extremely contagious viruseswhich can therefore pass from one person to another very easily.
How is the flu transmitted?
Influenza is transmitted through droplets that spread when coughing, sneezing or talking but also through direct contact with infected people.
"Not only by air but also through the use of infected utensils and objectssince the influenza virus can resist on surfaces – explains Dr. Testa – For this reason, in order to protect yourself, it is good to respect them rules that we now know: wash your hands thoroughly, use a mask in case of cough or cold, do not share cutlery and clothes and remain isolated in the presence of symptoms".
How long is it contagious?
Another aspect to take into consideration is the incubation period.
"With the flu you are contagious from the day before the symptoms appear – explains the specialist again – also for this reason the diffusion is very high. Adults can then spread the flu for up to about five days after the onset of flu symptoms.
Who is the flu vaccination recommended for?
According to the indications provided by the Ministry of Health, the vaccination is still the most effective influenza prevention strategyalso in consideration of the persistence of the epidemiological situation relating to the circulation of SARS-CoV-2.
"The flu vaccination it is recommended for everyone – explains Dr. Testa – but in a particular way to those at risk, which certainly includes children. Data from the Ministry of Health in fact forecast 5 per 1000 of infected adult patients against 20 per 1000 of infected children, for which it is thought that it will be much more widespread among the little ones. Vaccination is then recommended to people over the age of 65 but also patients at risk, such as diabetics, subjects with immune diseases, cardiovascular or respiratory diseases, neoplasms. And then it is recommended to healthcare workers, who work in direct contact with patients, and pregnant women.
What if the anti-Covid vaccine must also be done? «The two vaccines can be administered together without any problem – specifies the expert – because there is no interaction between the two».
Covid or flu? How to adjust
Although the acute phase of the pandemic is now over, the question is still how to deal with suspicious flu symptoms that can be confused with those of Covid.
«Covid has fortunately degraded from a pandemic form to a flu form – underlines Dr. Testa – from a symptomatological point of view there is therefore no difference between seasonal flu and CovidIn both cases, fever and a respiratory symptom such as cough, sore throat or stuffy nose may be present. Swabbing is still useful in the presence of these symptoms: Covid can in fact remain confined to a flu-like form but in some cases, even if rare, it can progress into viral pneumonia, and therefore require a particular therapy, or a specific antiviral together with to cortisone".
How is the flu treated?
Finally, it is important to underline that the Classical seasonal flu generally does not require specific therapy. «Basically, in case of fever, a simple one is used antipyretic – explains Dr. Testa – The advice is to contact your doctor if the symptoms last for 6/7 days in adults or ten days in children. In these cases the doctor can evaluate one supportive care with over-the-counter drugs, drugs that therefore serve to keep the symptoms at bay. In the case of patients at risk, for example with neoplastic diseases, an antiviral but specific for the flu virus can be considered".
But be careful not to resort to the antibiotic.
«Antibiotic therapy should be administered only in the event that one occurs bacterial superinfection – specifies the expert – but never to treat a cold of viral origin. In principle, to soothe these ailments, nasal washings can be used to decongest the mucous membrane but particular drugs should not be taken ».
More stories from Vanity Fair that may interest you
Covid, the variants that are dominating in different parts of the world
Covid: how is «Cerberus», the new BQ.1 variant which will be dominant in Italy starting from November
Covid, the best time to make the new bivalent vaccine
Source: Vanity Fair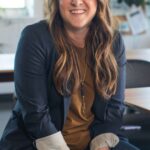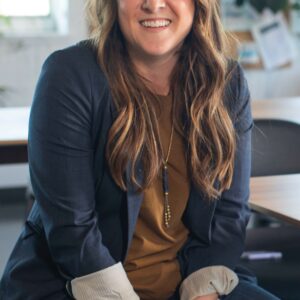 I'm Susan Karen, a professional writer and editor at World Stock Market. I specialize in Entertainment news, writing stories that keep readers informed on all the latest developments in the industry. With over five years of experience in creating engaging content and copywriting for various media outlets, I have grown to become an invaluable asset to any team.