- Article Top Advertisement -
After weeks of geopolitical wrangling, an important moment in the war in Ukraine has arrived: Germany has announced that it will supply Kiev troops with Leopard 2 tanks.
German Chancellor Olaf Scholz announced the move on Wednesday, bowing to intensifying international pressure – led by the United States, Poland and a bloc of other European nations, which has urged Berlin to step up its military support and commit to shipping your vehicles.
- Article Inline Advertisement 1-
The announcement will likely be matched by the US; Washington signaled it was finalizing plans to send about 30 Abrams tanks to Ukraine, according to two US officials familiar with the deliberations.
And the influx of Western tanks into the conflict has the potential to change the shape of the war. The shipments are a step forward in the West's military support for Kiev, signaling an optimistic view around the world about Ukraine's ability to reclaim the occupied territory.
Crucially, they can allow Ukraine to take the fight to Moscow's forces and recapture more occupied land, rather than focusing primarily on fending off Russian attacks.
Here's what you need to know about Wednesday's events and how they affect the war.
What was announced?
Scholz told the German parliament on Wednesday that his government would send 14 Leopard tanks to Ukraine, ending months of deliberations and several days of tense negotiations with NATO partners.
"This is the result of intensive consultations carried out with Germany's closest European and international partners," said a government statement.
The German army has 320 Leopard 2 tanks in its possession, but does not reveal how many would be ready for battle, a Defense Ministry spokeswoman told CNN .
Ukrainian President Volodymyr Zelensky's chief of staff welcomed the news that Germany will send Leopard 2 combat tanks to his country and reiterated that they need "a lot" of them.
"The tank's first step has been taken. Next comes the "coalition of tanks". We need a lot of Leopards," Andriy Yermak said on Telegram.
When will Ukraine be able to use them?
The aim is to "quickly assemble" two battalions with Leopard 2 tanks, the German government statement said. "Training of Ukrainian crews must start quickly in Germany. In addition to training, the package will also include logistics, ammunition and systems maintenance."
German Defense Minister Boris Pistorius said the Leopard tanks could be operational in Ukraine in about three months.
The plan to incorporate Abrams tanks is likely to be more complicated; not only do they have to cross the Atlantic Ocean first, but their systems are said to be more complex.
"The Abrams tank is a very complicated piece of equipment. Is expensive. It's hard to train. It has a jet engine," Colin Kahl, the Pentagon's undersecretary of defense for policy, told Reuters last week. "I don't think we're there yet," Kahl said at the time as he handed over the tanks to Ukraine, a sign of how quickly the US position has evolved in the final days of negotiations.
The ability to get Ukrainians on Leopards quickly was always seen as an advantage of sending this type of tank over the heavier Abrams.
The Abrams are also "considerably heavier" than most Leopard iterations, "so you need to provide Ukraine with additional engineering and recovery equipment," said Gustav C. Gressel, senior policy fellow at the European Council on Foreign Relations. (ECFR), to CNN .
Why are Leopard 2 tanks needed?
Wednesday's announcement means Ukraine will soon be in possession of a modern tank that would vastly increase its arsenal ahead of renewed ground fighting expected in the spring.
Ukraine is preparing for a Russian offensive in the coming weeks, aimed at completing the capture of the Luhansk and Donetsk regions – the main target set by President Vladimir Putin for what he euphemistically calls his "special military operation".
The highest ranking officer in the Ukrainian army, General Valerii Zaluzhniy, said in December that Ukraine expected a Russian offensive any time between late January and March.
Previous military aid, such as the US HIMARS rocket system, has been vital in helping Ukraine to halt Russian advances and stage a series of successful counter-offensives in recent months.
Kiev hopes Western tanks will have a similar impact on the slow, grinding ground war in eastern Ukraine.
The tanks represent the most powerful direct offensive weapon delivered to Ukraine so far, a heavily armed and armored system designed to engage the enemy head-on rather than fire from a distance. If used properly with the necessary training, they could allow Ukraine to retake territory against Russian forces who have had time to dig in defensive lines.
The US began supplying refurbished Soviet-era T-72 tanks, but modern Western tanks are a generation ahead in terms of their ability to hit enemy positions. Ukrainian officials say they need several hundred main battle tanks – not just to defend their current positions, but also to engage the enemy in the coming months.
"Of course, we need a large number of western tanks. They are much better than Soviet models and can help us move forward," Lieutenant General Serhiy Naiev told the CNN .
How many tanks will be shipped?
Germany has said it will send 14 tanks to Ukraine "as a first step" and intends to get them into the hands of troops quickly.
Crucially, the Berlin announcement will likely also encourage other European nations that own Leopards to submit some of their vehicles. Normally, this would have required Germany's approval, and some countries showed hesitation in sending tanks unless a coalition of nations doing the same could be formed.
"I urge all new partners who have Leopard 2 tanks in service to join the coalition and provide as many as possible," said Ukrainian Foreign Minister Dmytro Kuleba. "They are free now."
Several armies use Leopards. In total, there are around 2,000 Leopard 2 vehicles spread across Europe, at different levels of readiness.
And many of them had already expressed a desire to send some of them to Ukraine, with Poland trying to rally support on the mainland should Germany refuse to send theirs.
Dutch Prime Minister Mark Rutte told the Dutch affiliate CNN , RTL News, on Wednesday that his government would "seriously consider" buying the 18 Leopard 2 tanks it leases from Germany and sending them to Ukraine. Holland has none of the tanks.
Spain has also said it is willing to send tanks in coordination with allies, according to Spanish news agency EFE, while Norway is considering a contribution.
"Germany will give partner countries that wish to quickly deliver Leopard 2 tanks from their stockpiles to Ukraine the corresponding authorizations to transfer them," Scholz's government said on Wednesday.
Leopards aren't the only modern tanks on their way to Ukraine. Germany's decision on Wednesday sees it join a growing movement among NATO powers to equip Kiev with vehicles.
With plans being finalized in the US, around 30 Abrams tanks will be shipped across the Atlantic. Earlier this year, the UK committed 12 Challenger 2 tanks.
Why did Germany take so long?
Germany's decision came after weeks of Western pressure, ending a period of deliberations in Berlin that had frustrated its allies and caused exasperation in Kiev.
German officials ended a NATO summit last Friday without an agreement to send tanks. Instead, officials lobbied for a similar US commitment before it was drafted. Berlin later said it would not stop other countries from re-exporting their Leopards, but kept tight-lipped about its own position.
Sending tanks into Ukraine was once a red line for Western leaders, who were generally willing to supply Kiev with defensive weapons to repel the Russian threat, but were reluctant to introduce systems that might put Ukrainian forces at the forefront.
The concern at the start of the war in some corners of NATO was that exceeding military support would risk escalating the conflict and possibly even introduce the threat of nuclear strikes.
Nearly a year into the war, however, that calculus has changed – thanks in large part to Ukraine's successful counter-offensives in late 2022 and its ability to incorporate new and complex Western weapons systems into its units.
Germany has been slower than some of its allies in forcing that change in approach, with new defense minister Pistorius repeatedly calling for more time this week in the face of global pressure and insisting that sending tanks would come with pros and cons. Berlin.
But Piotr Muller, a Polish government spokesman, said on Wednesday that "without a doubt, this diplomatic pressure is changing the German approach, and not just in the case of these tanks".
How did Russia respond?
Russia has reacted angrily to initial reports that Germany and the US would send tanks to Ukraine, just as it has responded to the UK's earlier decision to send tanks.
Kremlin officials have also tried to cast the tank deployment as an act of aggression against Russia, fueling its false narrative that their so-called military operation is needed to defend Russian interests, not capture Ukraine.
Russian Ambassador to Germany Sergei Nechaev said in a statement on Wednesday that Berlin's decision was "extremely dangerous" and takes the conflict "to a new level of confrontation".
US and European tank donations to the Ukrainian war effort will bring "more suffering" to the country and "more tension to the continent", Kremlin spokesman Dmitry Peskov told the CNN on Wednesday.
If US-made Abrams tanks are delivered to Ukraine, they "will burn like all the others" and their cost will be a burden on European taxpayers, Peskov said.
But NATO allies supported Germany's move and repeatedly resisted Russia's pretext for its war.
"[Foi] the right decision by NATO allies and friends to send the main battle tanks to Ukraine. Together with the Challenger 2 they will strengthen Ukraine's defensive firepower," British Prime Minister Rishi Sunak wrote on Twitter on Wednesday. "Together, we are accelerating our efforts to ensure Ukraine wins this war and secures lasting peace."
"If we want Ukraine to be able to retake the territory, we need to give them more armor, heavier and more modern weapons," NATO Secretary General Jens Stoltenberg told the CNN on Wednesday.
"We need this to ensure that President Putin does not win this war," he added. "Ukraine has the right of self-defence. We have the right to support them in defending that right."
*With information from Tim Lister, Fred Pleitgen, Matthias Somm, Oren Liebermann, Natasha Bertrand, Christian Edwards and Stephanie Halasz of CNN.
Source: CNN Brasil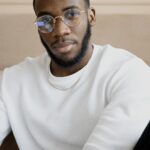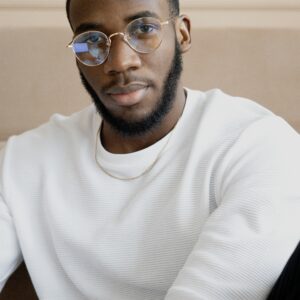 Bruce Belcher is a seasoned author with over 5 years of experience in world news. He writes for online news websites and provides in-depth analysis on the world stock market. Bruce is known for his insightful perspectives and commitment to keeping the public informed.
- Article Bottom Advertisement -