Shanghai authorities lifted barriers on Monday around a central area of ​​the city where hundreds of people protested over the weekend against strict Covid-19 measures, as anti-lockdown demonstrations spread across China.
From the streets of Shanghai and the capital Beijing to dozens of university campuses, protesters staged an unprecedented display of civil disobedience since leader Xi Jinping took power a decade ago, overseeing a crackdown on dissent and establishing extensive social surveillance. of high technology.
"We hope to end the lockdown," Shi, 28, said at a candlelight vigil in Beijing on Sunday night. "We want to live a normal life. We must all courageously express our feelings."
There was no sign of further protests on Monday in Beijing or Shanghai.
Asked about widespread anger over China's Covid-zero policy, Foreign Ministry spokesman Zhao Lijian told reporters: "What you mentioned does not reflect what actually happened."
"We believe that with the leadership of the Communist Party of China and the cooperation of the Chinese people, our fight against Covid-19 will be successful."
The backlash against Covid restrictions is a setback for China's efforts to eradicate the virus, which is infecting record numbers three years after it emerged in the central city of Wuhan.
The Covid-zero policy has kept the official death toll in China in the thousands, against more than a million in the United States, but it has cost many millions to confine themselves to long periods at home, bringing great disruption and damage to the second largest economy of the world.
Abandoning it would mean reversing a policy championed by Xi. It would also risk overwhelming the health care system and lead to widespread illness and death in a country with hundreds of millions of elderly people and low levels of Covid immunity, experts say.
Protests rocked global markets on Monday.
State media did not mention the protests but urged citizens in editorials to follow Covid rules. Many analysts say China is unlikely to reopen before March or April and needs an effective vaccination campaign before then.
"The demonstrations do not imminently threaten the existing political order, but they do mean that the current Covid policy mix is ​​no longer politically sustainable," analysts at Gavekal Dragonomics wrote in a note.
"The question now is how the reopening will go. The answer is: slow, incremental and confusing."
lockdown
On Sunday night, protesters clashed with police in the commercial center of Shanghai, where its 25 million people were trapped indoors in April and May.
The BBC said police assaulted and detained one of its journalists covering the events before releasing him after several hours. A Reuters journalist was also detained for about 90 minutes on Sunday night before being released.
Zhao of the Foreign Ministry said the BBC reporter did not identify himself as a journalist. The Shanghai government did not comment.
On Monday, the streets of Shanghai where protesters had gathered were blocked with blue metal barriers to prevent crowds. Police in high-visibility vests patrolled as patrol cars and motorcycles passed.
Shops and cafes in the area were told to close, an official told Reuters.
Source: CNN Brasil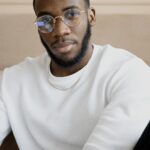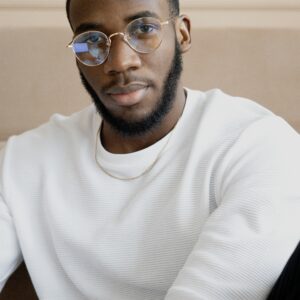 I am a journalist and author who works for World Stock Market. I have written about the stock market for years and I love it.