Sharkoon Technologies introduced the Skiller SGK50 S4 mechanical keyboard. This is the first Sharkoon 60% keyboard, which lacks a block of numeric keys and a navigation block.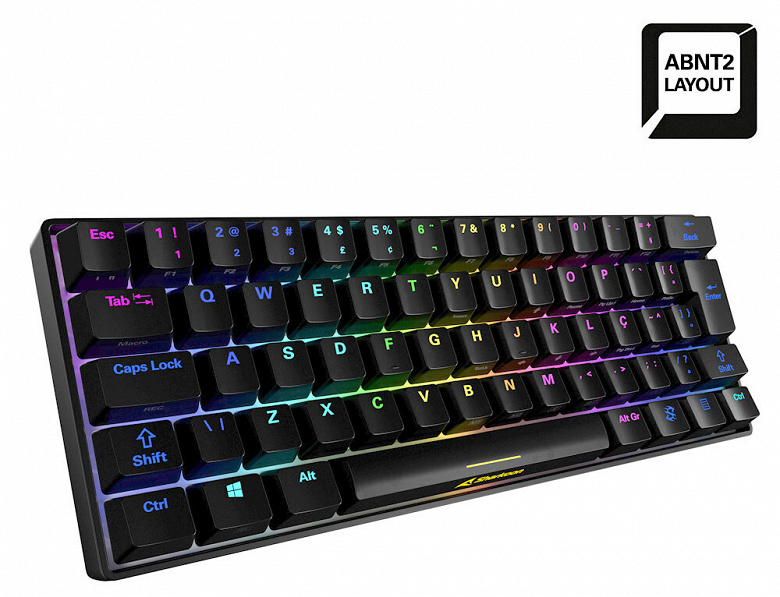 Initially, the keyboard uses Kailh switches. Available in Red with a linear response without any response, Blue with a tactile response and Brown with a tactile and audible response. In all cases, the stroke is 1.9 mm, the actuation force is 50 g, and the resource is 70 million actuations. Standard switches can be replaced with others, with three or five leads. The manufacturer offers Gateron switches and there are a total of eight sets of 35 switches from the two brands available. Tools for replacing switches and caps are included.
The features of the keyboard include the ability to record and use one or two macros, each of which can contain up to 16 actions, without the need to install any software. Also, without additional software, you can control the operation of the backlight. The legs allow you to give the keyboard one of three tilt angles.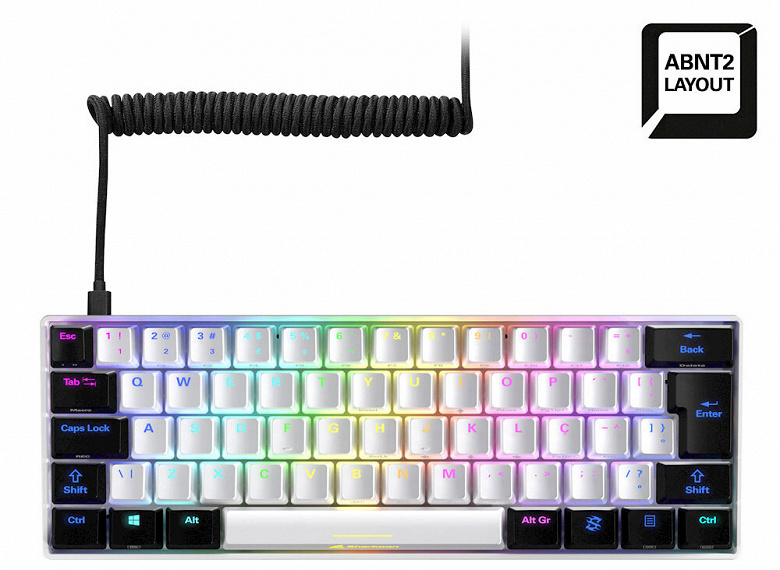 The manufacturer's recommended price for the keyboard is 69.9 euros. The Kailh BOX and Gateron Milky Yellow switch kits cost 12.9 euros each, and the Gateron Pro 9.9 euros.
.