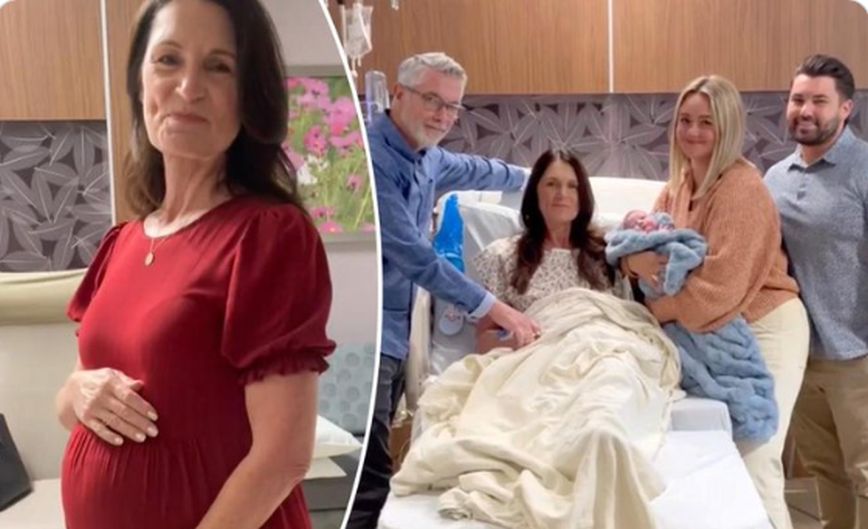 56-year-old Nancy Hauck gave birth to her youngest grandchild. THE grandmother from Utah, USA gave birth to little Hannah last Wednesday afternoon.
Nancy offered to be a surrogate for the child of her 33-year-old son Jeff and his 30-year-old wife Cambria when the latter underwent surgery after the difficult birth of her second twins.
"Everything went perfectly and we feel so blessed to have her in our family," the grandmother told People magazine after the birth.
The 56-year-old was in labor for nine hours, which she described as a "unique and spiritual experience", but noted that she feels "some sadness about the separation".
"Even though I know the baby is going to my son, I know there's going to be a little bit of that empty feeling." Nancy plans to take a break from work and write a book about her experience.
The couple met when Cambria was in high school and always wanted a big family. "Ever since I was a teenager I knew I wanted one thing. To be a dad," Jeff told People.
The couple tried for six years before welcoming twins Vera and Ayva, now 4, and Diesel and Luca, now 13 months, via IVF. When she learned that she could no longer have any more children, after an operation that the mother had in September 2021, she felt great sadness.
And then Nancy decided to help them, giving birth to their youngest child and her grandson…
Source: News Beast