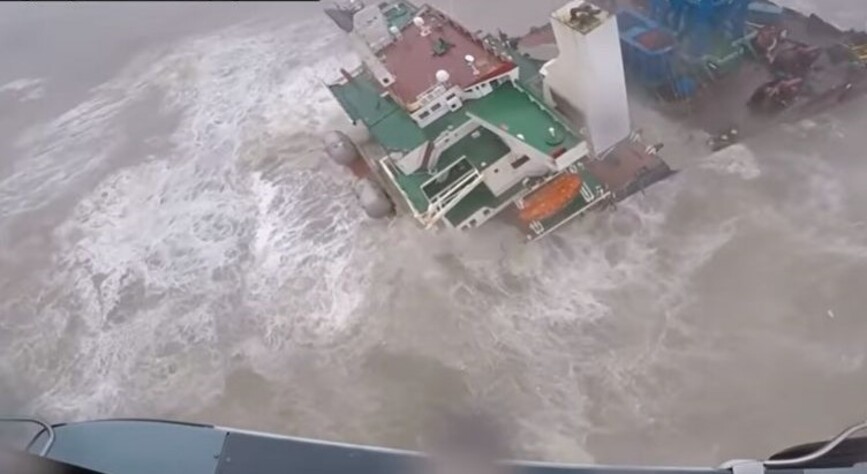 The images circulating on the internet showing the sinking are shocking ship industrial support in the South Sea China during a severe storm.
Rescue teams have rushed to the scene and estimate that there are allegedly dozens of dead.
The Chinese authorities have raised the alarm while ships and helicopters have already been mobilized for the rescue operation.
So far, at least three people have been rescued while there were at least 30 on board.
The ship as seen in the video has been cut in two and is located approximately 300 kilometers south of Hong Kong.
According to the relevant announcement made public by the Authorities, the crew was faced with severe problems due to the severe tropical storm Chaba which is hitting the area with winds of more than 110 km/h.
Source: News Beast