- Article Top Advertisement -
In 1975, a group of scientists from the University of Göttingen analyzed some lunar rocks brought to Earth by the Apollo missions. The discovery they made was incredible: it was a catastrophic event: the collision of a small planet, Theia, with ours. The cataclysm occurred about 4.5 billion years ago, destroyed a large part of the terrestrial globe and the debris that was created made up our satellite, the Moon.
This first issue of Vanity Fair which we called The Icon Issue wants to celebrate, every year starting from 2023, the great icons of contemporary culture that have collided with our history, upsetting its path to create something new, better, different, something that has made a new life possible.
- Article Inline Advertisement 1-
The first chapter could only be dedicated to her, Madonna: for her 40-year career, we involved the singer, actress, director, writer, activist (and much more) in an artistic project signed by photographers Luigi & Iango to celebrate her and the values ​​that she was the first to embrace with a pioneering spirit, with no holds barred, during her career in the entertainment world.
Indeed, Louise Veronica Ciccone's revolution was gender, sexual, religious, inclusive, political and feminist. First and always paying the price personally, she broke totems and taboos, not caring about pride and prejudice.
The cultural transition that we are all experiencing today, an epochal change that the most reactionary continue to label as "politically correct", owes her a great deal, sometimes everything.
In this issue we try to take stock of the situation regarding the work of this artist: together with the photographers, the crew and all the extras, we spent two days and two nights in the company of M (as they called her on the set) to produce the portfolio you see on the next pages. I will carry the memory of those long hours with me forever as one of the best experiences of my life.
In the following pages you will also read writings, interviews and opinions about her released by great artists, writers and designers. There is the testimony of Pedro Almodóvar, his big fan. There is the reflection of John Galliano. There are the opinions of many women: the English essayist Catherine Angel explaining his contribution to sexual liberation; the Italian writer Marilena Delli Umuhoza which tells of the inspirations and support received in his formation (in the formation of all); and the comment of Michelle Murgia which analyzes her profound feminism.
It's hard to choose an opinion or an image: I advise you to leaf through this issue like a book without page numbers. Go back and forth, dwell on the details, let yourself be carried away where you don't think you can go.
For my part, I struggle to understand which is my favorite image. There is certainly one that I find very strong, very significant: there First Supperwhich is a version of theLast Supper by Leonardo da Vinci with women instead of men. Madonna was also great for this: she fought ahead of her time against patriarchal culture, a world dominated by male wills and powers, filling the boxes occupied by males with female power, unhinging roles and literally overturning all the tables, those sacred and profane ones.
There will be much to discuss, as always. How still discusses its presence on social mediamirror of at least two contemporary themes: the distortion of reality and the continuous fury on the female body, guilty according to moralists of not being able to define themselves as the devil wants or as they like.
I leave you with the last two words, chosen with great skill by Francesco Bonami, on the last page of this Icon Issue. To greet her, to praise her, to criticize her, to understand a little more (and never enough) how much she has contributed to straightening the path of this mad planet, the curator no longer calls her by her sacrilegious name, Madonna. She simply addresses him with a "Hello Queen". You couldn't do better.
Happy reading (and happy viewing!)
PS: this photography portfolio is just the beginning of its journey. It can be admired in the Luigi & Iango exhibition, scheduled at Palazzo Reale in Milan in September 2023.
Keep writing your thoughts, advice and reflections to me [email protected]
Source: Vanity Fair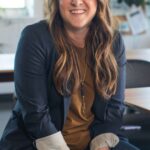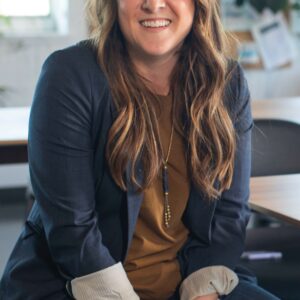 I'm Susan Karen, a professional writer and editor at World Stock Market. I specialize in Entertainment news, writing stories that keep readers informed on all the latest developments in the industry. With over five years of experience in creating engaging content and copywriting for various media outlets, I have grown to become an invaluable asset to any team.
- Article Bottom Advertisement -