Barry Farmer was 30 years old when he had already started a family with three children who were about to enter puberty. And it is not that he was a father at an early age, but that he adopted each of the boys.
The first to be adopted was Jaxon, who came into Barry's life when he was 21 years old and was about to finish his university studies. Her story now inspires others to raise happy families and give a second chance to those who deserve it most.
At age 21, Barry was licensed to be part of the United States adoption system, serving as a foster home for children who have not yet been adopted. Jaxon was the first to receive. The little one won his heart and adopted him permanently.
From day one, Jaxon addressed Barry as her dad and although he didn't know how to react to it, little by little he assimilated the situation.
He really didn't know how to answer that, he was very young at the time. And I just said, 'OK, I think we'll do this. I guess this is the role I have to play now. ' Knowing that adoption is very final, that means I am finally his father. He accepted me as his father. So those moments are unforgettable.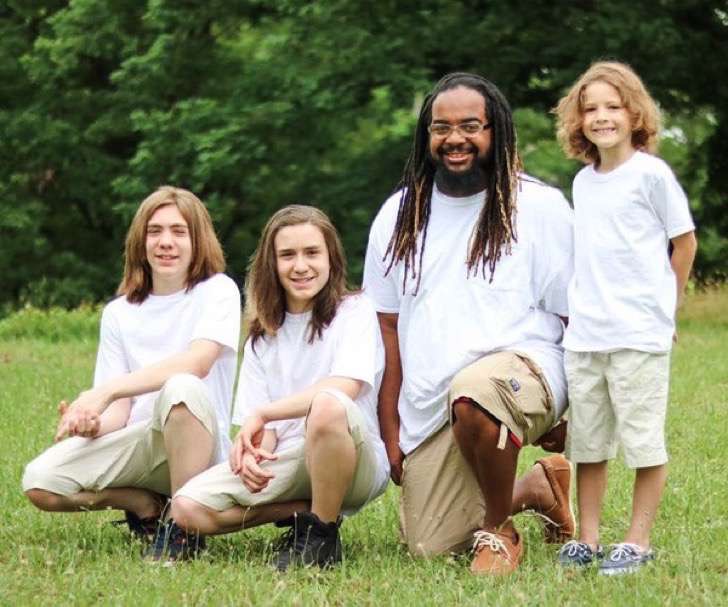 After four years of Jaxon's arrival, Xavier and Jeremiah joined the family. Barry began adopting children at an early age due to his living in foster homes, but was not lucky enough to find a permanent family.
In addition, he decided to adopt young people of adolescent age because they are the most rejected within the adoption system. Now they are a happy family, built from desire, love and respect.
I look at myself in the mirror all the time and if you had told me 10 years ago that this would happen, I would not believe you. I wished I was a father, but didn't know what it would be so soon.