At the initiative of Berlin and Paris, the three leaders spoke by telephone on Saturday. The focus is on trapped grains and the issue of prisoners.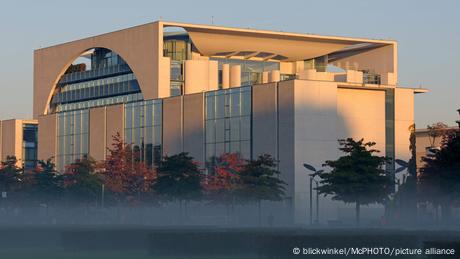 The phone call between German Chancellor Olaf Soltz, French President Emmanuel Macron and Russian President Vladimir Putin lasted about 80 minutes, according to a statement from the chancellery. The initiative, according to Spiegel, came from Berlin and Paris, which once again demanded from Moscow an immediate ceasefire, the withdrawal of Russian troops from Ukraine and a return to the diplomatic dialogue table.
"The chancellor and the French president have called for an immediate ceasefire and the withdrawal of Russian troops. They have called on the Russian president to engage in serious and direct talks with the Ukrainian president in order to reach a bilateral agreement," the statement said.
A major issue was also the export of huge quantities of grain stored in Ukrainian ports on the Black Sea. According to German media, quoting the Russian agency Interfax, President Putin seemed willing to help export grain, but if the sanctions against Russian agricultural products are lifted.
Another topic of discussion between the three leaders was the treatment of prisoners of war by Russia under international humanitarian law, something the Russian president appears to have promised, according to the German government.
Vassiliadis: A Russian oil embargo is manageable
At the same time, as decisions on a possible embargo on Russian oil are awaited at the forthcoming EU-Ukraine Extraordinary Summit (May 30 and 31), an interview with German radio station DLF on the consequences of an embargo by Greek-born President Mikhail Vassilis of the important IG BCE Union (Industriegewerkschaft Bergbau, Chemie, Energie) for the chemical industry, energy and other sectors of the German heavy industry.
According to Vassiliadis, the consequences of a freeze on Russian oil imports would be manageable. He sees, however, as a key condition for resolving supply issues in eastern Germany, and in particular ensuring the operation of the critical Russian oil refinery in Svend in the state of Brandenburg.
A few days ago, in an interview with the same media, the Minister of Economy, Robert Habeck, was in favor of a commonly agreed embargo on Russian oil by the EU member states, however, as he stated something like that, "it is blocked or has already been blocked by the disobedience of Hungary." "Greece and Cyprus also do not want to impose sanctions on oil tankers." Dimitra Kyranoudi, Berlin
Source: Deutsche Welle
Source: Capital