- Article Top Advertisement -
Many studies have underlined the phenomenon in recent years: it is the drop in sperm count in men. It has been talked about for decades yet today – just as the planet formally catches up with the 8 billion inhabitants – a new analysis, or rather a meta-analysis that has just been published, raises the alarm again in the journal Human Reproduction Update. A now planetary phenomenon, no longer limited to industrialized and developed Western countries only, and which intertwines elements such as the lifestyleexposure to chemicals of all kinds through food and pollution and therefore the environmental context in which we live.
If already a few years ago this meta-analysis of male infertility signed by the Hebrew University of Jerusalem and the Mount Sinai Hospital in New York had achieved similar results (but in relation to European, North American, Australian and New Zealand males), today data on Asia, Africa and South America collected between 2011 and 2018 are added to complete a so far partial picture thanks to 82 studies analyzed in this last phase. Overall, under the review of experts they ended up 223 studies based on semen samples from over 57,000 males residing in 53 countries.
- Article Inline Advertisement 1-
The result? The total number of sperm cells and their concentration in semen touches males in every corner of the planet. From overweight to sedentary lifestyle, from smoking to polluting agents to sexually transmitted diseases: all these elements converge in the reduction of sperm. Over the past fifty years worldwide sperm counts have even halved. At a rate that, since the beginning of the century, has even doubled. These are aspects that "influence the development of reproductive health during fetal life: with the subsequent impairment of fertility," as the team explains. These are numbers that, in perspective, could endanger the natural reproductive capacity of human beings.
"We have a serious problem on our hands which, if not mitigated, could threaten the survival of humanity," he explained Hagai Levine, lead author of the study and professor at the Israeli university's Hadassah Braun School of Public Health. Which he puts right in the dock the role of chemicals in influencing the male hormonal and reproductive systems, in addition to the contribution of factors related to climate change. Among other things, as well as in reproduction, the trend also risks affecting the general state of health: "A drop in sperm count of more than 1% from one year to the next makes men more likely to develop hormonal dysfunctions and of get testicular cancer, cryptorchidism And hypospadias» adds Levine. And in fact, as another of the authors Shanna Swan, author of a best seller on the subject, also recalls, from 1973 to 2018 the number of sperm decreased just beyond that threshold, by 1.2% per year. Since 2000, however, the pace has increased even more worryingly, by 2.6% per year.
Considering the situation, from next year the Italian Society of Andrology will launch a campaign to preserve men's fertility by placing a semen sample by storing it at 18 years of age or shortly after so as to be able to request it in the event that difficulties arise in conception or as a result of neurological diseases or traumas that could have had an impact on their fertility, as already happens for those who fall ill with oncological pathologies in childbearing age.
More stories from Vanity Fair that may interest you
The effects of Covid on sperm can last for three months after recovery
Assisted fertilization: infertility on the rise, also to blame for poor nutrition
Source: Vanity Fair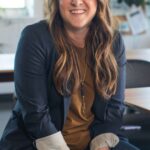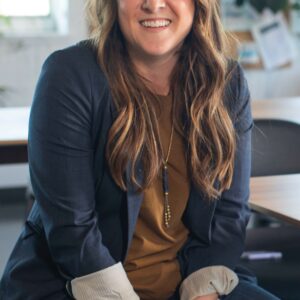 I'm Susan Karen, a professional writer and editor at World Stock Market. I specialize in Entertainment news, writing stories that keep readers informed on all the latest developments in the industry. With over five years of experience in creating engaging content and copywriting for various media outlets, I have grown to become an invaluable asset to any team.
- Article Bottom Advertisement -