The first day of spring in Brazil this year will be marked by a strong suffocating heat wave that predominates in the Southeast and Central-West and more storms in Rio Grande do Sul. The National Institute of Meteorology (Inmet) of the Ministry of Agriculture and Livestock ( Mapa) has, this Saturday (23), ten weather alerts in force in all regions of the country.
Inmet has a red alert (great danger) for a heat wave in areas of 8 states, in addition to the Federal District. The institute's warning predicts that the temperature will remain 5 °C above average for a period longer than 5 days, which poses a health risk. See the areas affected by the heat:
North Pioneer of Paraná;
Western Tocantins;
Central-South Mato Grosso;
South Goiano;
President Prudente;
Goiano Center;
Sao Jose do Rio Preto;
Curitiba Metropolitan;
Northeast Mato Grosso;
East of Mato Grosso do Sul;
Triângulo Mineiro/Alto Paranaíba;
Campinas;
Bauru;
Piracicaba;
Itapetininga;
South/Southwest of Minas;
North Center of Mato Grosso do Sul;
Southwest Pará;
Ribeirão Preto;
Araçatuba;
Southeast Mato Grosso;
Northwest Paraná;
São Paulo Metropolitan Macro;
Marília;
North Central Paraná;
Southwest of Mato Grosso do Sul;
North Goiano;
Araraquara;
Pantanals Sul Mato Grosso;
South Fluminense;
Vale do Paraíba Paulista;
Northwest Goiano;
Eastern Center of Paraná;
Southwest Mato Grosso;
Western Center of Paraná;
São Paulo Metropolitan;
Assisi;
West Paraná;
South Coast of São Paulo;
North Mato Grosso;
Southeast Pará;
Eastern Tocantins;
East Goiano;
Central Mining;
Wood zone;
Rio Doce Valley;
West of Minas;
Campo das Vertentes;
Belo Horizonte Metropolitan;
Jequitinhonha;
South Fluminense
Northwest Fluminense;
Downloads;
Centro Fluminense;
Northwest of Minas;
South Maranhão;
Metropolitan of Rio de Janeiro;
North of Minas;
Federal District;
North Fluminense;
Far West Bahia;
Mucuri Valley.
According to the general coordinator of Operations at the National Center for Monitoring and Alerting of Natural Disasters (Cemaden), of the Ministry of Science, Technology and Innovation, Giovanni Dolif, stated in an interview with CNN the suffocating heat wave that devastates several states in the country is not unprecedented for this time of year.
The dry weather characteristic of winter and the greater incidence of sunlight at this time of year cause temperature peaks between the end of September and the beginning of October, he said.
"At the end of winter, beginning of spring, the sun starts to get much stronger. Without cloud cover, without humidity and without rain to evaporate and cool, all this energy that arrives in increasing volume from the sun is converted into temperature", he explained.
Source: CNN Brasil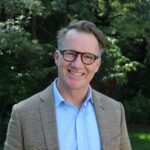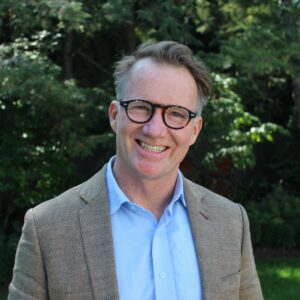 I'm James Harper, a highly experienced and accomplished news writer for World Stock Market. I have been writing in the Politics section of the website for over five years, providing readers with up-to-date and insightful information about current events in politics. My work is widely read and respected by many industry professionals as well as laymen.