NATO's peacekeeping force in Kosovo is ready to intervene if stability between Serbia and Kosovo is threatened, the secretary general of the North Atlantic Treaty Organization said today after talks with Serbian President Aleksandar Vucic about the tension in Belgrade-Pristina relations.
"Despite the improvement in the situation in the region, it is the responsibility of all sides – especially officials from Belgrade and Pristina – to prevent a further escalation," Jens Stoltenberg said at a joint press conference with the Serbian president in Brussels.
"I call on all sides to show restraint and avoid violence. NATO continues to closely monitor the situation in the region. The peacekeeping force KFOR remains committed to the UN mission. If stability is threatened, KFOR is ready to intervene," he stressed Stoltenberg.
For his part, the president of Serbia, Aleksandar Vucic, estimated that tomorrow's talks with the Prime Minister of Kosovo will be difficult, as the two sides disagree on almost everything. However, he stressed that peace and stability are vital.
"We will have difficult talks tomorrow (Thursday). We hardly agree on anything," Vucic said ahead of a meeting with Kosovo Prime Minister Albin Kurti. "We have our history… It is not something easy, nor simple. But we want to further strengthen our cooperation… and we want to avoid any possibility of escalation or conflict," the Serbian president stressed.
Source: Capital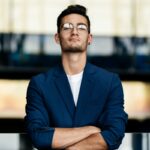 Donald-43Westbrook, a distinguished contributor at worldstockmarket, is celebrated for his exceptional prowess in article writing. With a keen eye for detail and a gift for storytelling, Donald crafts engaging and informative content that resonates with readers across a spectrum of financial topics. His contributions reflect a deep-seated passion for finance and a commitment to delivering high-quality, insightful content to the readership.