The school year has already begun and with it, the funniest or most curious anecdotes that happen at school go viral, such as the kindergarten group that became popular on social networks because they literally saluted the flag. Although many of us laughed at the children's occurrence, the prank that a high school student played on the incoming students was recently revealed and perhaps this will surpass the case of the little ones.
Just like Leonardo DiCaprio in the movie Catch Me If You Canwhen he pretends to be the French teacher after the other students make fun of his dress, the case of a student who decided to welcome the new entrants by posing as his teacher went viral on social networks.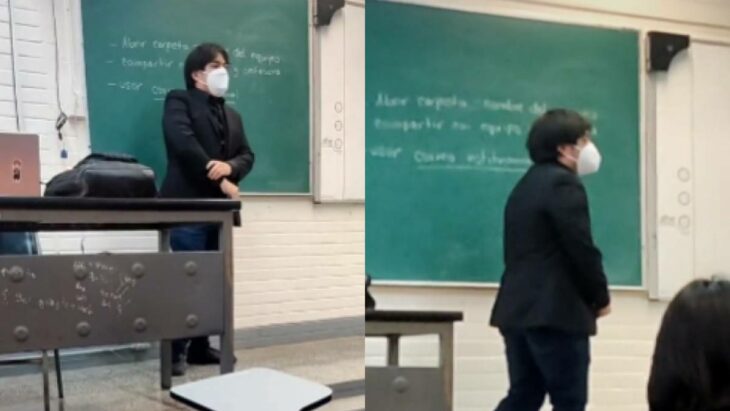 Diego Hernández uploaded the video of the joke to his TikTok account, where we could see him in his role as a teacher; he even attended in a suit and had the attitude of a strict teacher, who at the slightest provocation, threatened the new students with reporting them. But this was not all, in addition to being demanding, he was rude and took advantage of any moment to tease them.
No doubt the new kids thought he was a young and somewhat cranky teacher. Although the joke went very well, since the real teacher did not arrive, other students who passed through the classroom saw him and discovered him in front of the group, asking him what he was doing there. At that moment, the young people realized that he was just another student and that everything consisted of a hazing joke.
Of course, the boys took it with a good sense of humor, since this type of reception steals the laughter and lightens the nerves of any young newcomer. This video has been very popular and users have commented on some of their anecdotes from when they were the new boys.
One of the comments that caught our attention was that of a user who shared that on one occasion, a guy also pretended to be a teacher and asked 52 students for 10 pesos to make copies. On his part, another Internet user mentioned that once a young man spent 520 pesos in a bar, buying beer with the money that he had asked 52 students.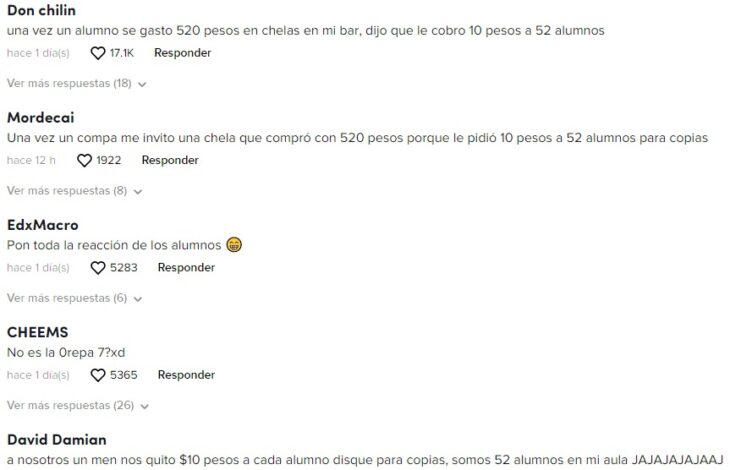 We agree that a light joke, like pretending to be the strict teacher, does not harm anyone, but taking 10 pesos from the kids? It doesn't have to be like that!
Source: Okchicas