First a confession: I love travel planning. Then I'm ready for the unexpected and to improvise, but I like studying the destination of my next trip, understanding how a city is made and marking the points that interest me on the map, so as not to waste time and be able to enjoy the trip more. But above all I like choosing where to go. Usually, when I book a flight there is a reason: a city I've never visited, a person to visit, an exhibition to see… Well, all this premise to say that when the Spanish company Waynabox contacted me to let me try their service "surprise trip" I was puzzled and skeptical as well.
First I wanted to understand how it worked and so I went to their site and tried to use the service without concluding the purchase. Beautiful, easy to use, intuitive platform. Few choices, but the most useful ones, such as: type of holiday, number of days and people, breakfast yes or no, hotel or hostel, hand luggage or not. I accepted the invitation to understand if a service like this makes sense and what are the advantages.
How Wayanbox works
My trip to Barcelona was from 14th to 16th January, I had booked it on 29th November but only knew where I was going on 12th January.
From the platform you choose the city of departure, in my case it was Milan, but in Italy you can also leave from Rome, Bologna and Naples. You then choose the number of travelers and travel dates. The Waynabox package includes round-trip flights to a surprise destination, with times that allow you to really make the most of your travel days (in my case I left Malpensa at 10 on Saturday morning and returned with the 15.30 flight on Monday. The return was scheduled with the 18 flight, but due to a staff strike it had been cancelled, but there was no it was no difficulty for me with this gearbox).
Waynabox allows you to choose between 4 packages: Surprise in Europe (the one tested), Surprise Island, Surprise in Spain and Surprise Road Trip.
There are 16 possible destinations for Surprise in Europe, one can be discarded for free plus another 5 at €20 each. The cities that are currently available are a mix of capitals and large cities and other more unusual ones: so let's go from Berlin, Paris, London, Lisbon and Copenhagen to Marseille, Thessaloniki, Krakow and Liverpool. The trip can last 2, 3, 4 or 5 days and prices start at €100 per person. Of course, if you add baggage, a higher category hotel and breakfast, the rate goes up. An example: a weekend in February for two people with return flights with luggage and private hotel room, without breakfast costs €460, therefore €230 per person.
We tried to pretend to purchase a package on an online travel booking platform for the same date, obviously choosing the destination: the price is only €20 more, but the combination of flights is decidedly disadvantageous, we leave on Friday afternoon and we leave early on Sunday. So what is the convenience? Not so much economic, as qualitative of the package.
Waynabox yes or Waynabox no and why?
Let's start with the no, or rather the no: the little time to prepare the trip. Two working days to plan a weekend are few. On the other hand, in the email received 48 hours before the flight, there are a link to the Google map where points of interest are indicated (but in my case, for example, there were many things that weren't of interest to me and others were missing that I then went to visit) and another that refers to the site of Civitatis, a platform that allows you to book admissions and tickets for museums, guided tours and other sites of interest. Very convenient: I used it to book entrances to Casa Batllo, La Pedrera and the Sant Pau Hospital Complex and it is really efficient. You save time at the ticket office, skip the line and have some basic information about the site.
Let's end with yes. My frustration at not deciding where to go was largely erased by the randomness: I found splendid weather (I left with 0 degrees and found 16), I got to know two of my fellow citizens who met by chance in a restaurant and I saw a former colleague who moved to Barcelona 8 years ago and who I've been seeing ever since. Because the truth is that the journey is always up to you. Even if it's delivered to you as a closed package, the surprise of discovery depends on how you feel about opening that box and your gaze at what's inside.
The details
Surprise trips to Europe can also be given as gifts. The gift option has unlimited validity (it has no expiration date) and it is not necessary to decide immediately when to travel. In fact, whoever receives the gift can choose the dates later.
Waynabox is a Spanish company already present in Spain, Portugal and France which is now also expanding in our country.
Source: Vanity Fair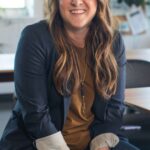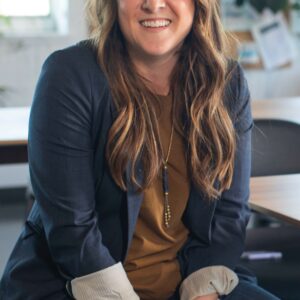 I'm Susan Karen, a professional writer and editor at World Stock Market. I specialize in Entertainment news, writing stories that keep readers informed on all the latest developments in the industry. With over five years of experience in creating engaging content and copywriting for various media outlets, I have grown to become an invaluable asset to any team.