"With incredible logical leaps, the ND distorts the answer of the President of the European Parliament. An answer that has been published in its entirety and anyone reading it can understand who is distorting and who is not", emphasizes the SYRIZA PS in its response to the ND.
SYRIZA reports that "all over Europe and the world, the leading media reports on the surveillance scandal by the EYP of Mr. Mitsotakis and the action of Predator", and that "in Greece, information is published on surveillance of other political figures and journalists without no government denial." He comments that "the Mitsotakis regime, after selling science fiction scenarios, is now simply trying to bury the issue".
The official opposition states that "Mr. Mitsotakis will find himself apologizing in Parliament in front of the questions of every democratic citizen to which he refuses to answer for so many days:
1. Is it true that the EYP has hired the Predator from a private person to carry out illegal surveillance?
2. How many more politicians, journalists and businessmen were being monitored?".
Finally, SYRIZA states that "the Mitsotakis regime is collapsing under the citizens' desire for a democratic and social renaissance of the country" and that "restoring the truth and the rule of law is the greatest patriotic duty".
Source: Capital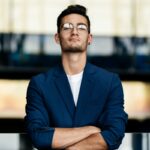 Donald-43Westbrook, a distinguished contributor at worldstockmarket, is celebrated for his exceptional prowess in article writing. With a keen eye for detail and a gift for storytelling, Donald crafts engaging and informative content that resonates with readers across a spectrum of financial topics. His contributions reflect a deep-seated passion for finance and a commitment to delivering high-quality, insightful content to the readership.