Being a teacher is more than just a job, it is the responsibility of doing everything possible for students to achieve their dreams. And that is precisely what Julio Cruz, a teacher originally from Argentina, did, who has gone viral for taking care of the son of one of his students so that she can take her classes without any problem or distraction.
What has most attracted the attention of this story is that the teacher did not take care of the baby in just one class, but did so throughout the school year. In addition, the baby always felt comfortable with your care and patience.
Moira Hinojosa, a senior high school student at the República de Panamá School of Commerce, in Argentina, is the mother of a small baby named Santino and has no one who can take care of him while she goes to classes, which is why she has to take him with her to school.
From the beginning of my pregnancy I went to school and each one of the members of the group was by my side, giving me support and help in the moments I needed it most.

When I started to take Santino, none of them denied me that he was there, they did not want him to be absent so as not to stop seeing him and their affection continued to grow along with him.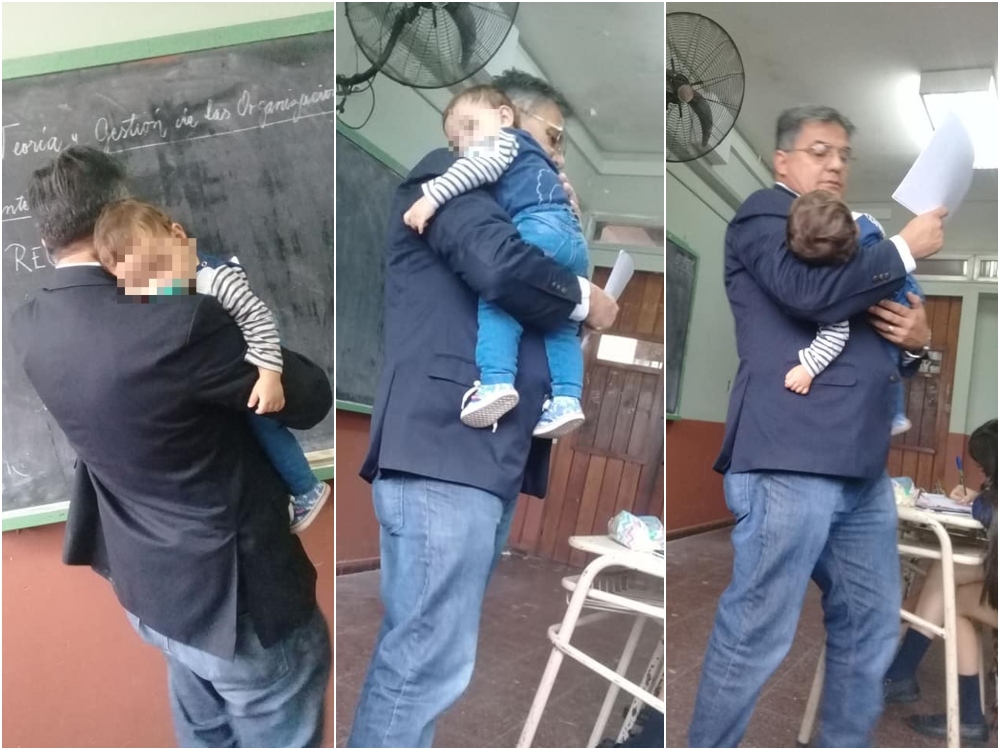 Moira's classroom ended up becoming the safest and most affectionate place for her baby, who received love from his classmates and teachers, especially from Professor Julio Cruz, who did not hesitate to take care of, carry and entertain the baby. so that she could focus on her classes.
This gesture was captured by the journalist Ariel Bahiano Figueroa, who was doing a school report. The images reached social networks, becoming viral and receiving messages of support, respect and gratitude towards the teacher.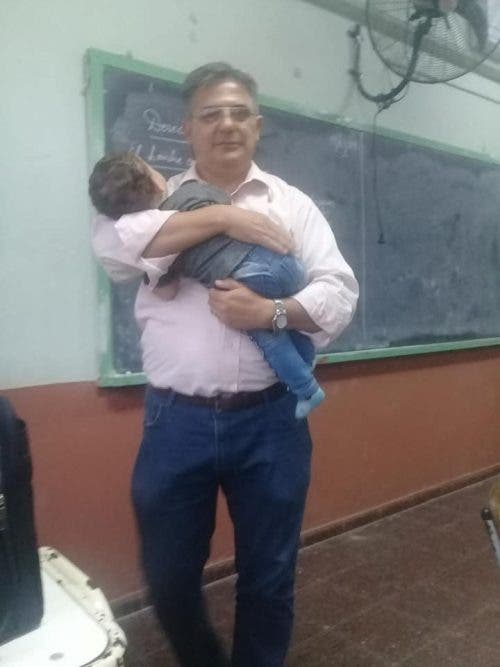 For his part, Professor Julio responded to the publication with a simple but emotional comment that ended up showing that his work goes beyond the classroom.
My youngest student from the 5th 3rd TT of the ECRP. Spectacular behavior. He accompanies his mother to classes. Blessings, Santino Benjamin.

– Julio Cruz