Finding a job is not easy, but it is not impossible either. This was demonstrated by Diego Amorim Novaes, a professor from Brazil who was unemployed after the covid-19 pandemic and who spent several months looking for a new opportunity to move on, pay for his cats and support at home.
Unfortunately, he never received a call from an educational center, but this did not stop him and he decided to offer his services as a private teacher. To do this, he created a sign that he hung on his bicycle and toured the streets of his city, although again no one called, it was as if the world did not need his services. At that point, he installed himself with the same sign in front of a school and there he was anonymously helped by a colleague by profession.
Diego Amorim Novaes, 27, was secretly photographed by professor Iury Silva, who, seeing how he installed himself every day outside a school offering his services as a teacher, decided to help him without expecting anything in return.
Iury shared this photograph on his social networks and asked his followers share that post to shake hands with a colleague in distress. He clarified that he did not know the boy, but that he was really moved by his impetus. In addition, he reminded him of himself in the beginning, because getting the job he has now cost him tears and effort.
The bravery of this teacher impressed me. He was at the entrance of a large school in Campina Grande. He deserves all our respect and support. Let's help by sharing? He really deserves a chance!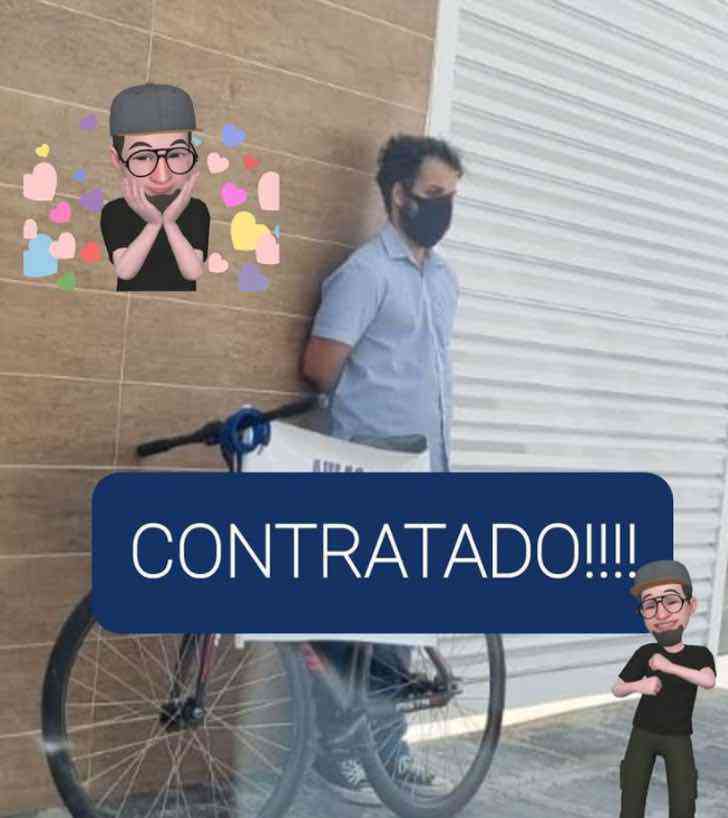 The image was shared nearly 200 times, received encouraging comments, and in a blink of an eye the magic of the Internet emerged. The professor in question received several calls from academic institutions requesting his services. He did not understand anything of what was happening, but he attended every interview until he was finally hired.
In these interviews they told him about that image of him that was on the Internet and he was totally surprised, because he did not know the person who took the photo, but he appreciated his help. In fact, his story reached local media and Diego had the opportunity to meet the colleague who helped him without expecting anything in return and, incidentally, thanked all those who joined in his job search with emotional words.
For his part, Iuri thanked his followers and all those who took the time to share and read his publication:
With small gestures we can achieve great things. Very proud of everyone who made their contribution.

I am Derek Black, an author of World Stock Market. I have a degree in creative writing and journalism from the University of Central Florida. I have a passion for writing and informing the public. I strive to be accurate and fair in my reporting, and to provide a voice for those who may not otherwise be heard.