Recently, the Teamgroup website published a press release dedicated to "an exclusive thermal module for DDR5 RAM". The company plans to use this module in T-Force gaming memory modules, as it allows ensuring adequate cooling and stable operation of components.
The design of the module includes heat-conducting pads characterized by high thermal conductivity and flat heatsinks made of aluminum alloy that fit the memory module on both sides. In the upper part, a figured decorative element is clamped between them, which serves as a backlight diffuser.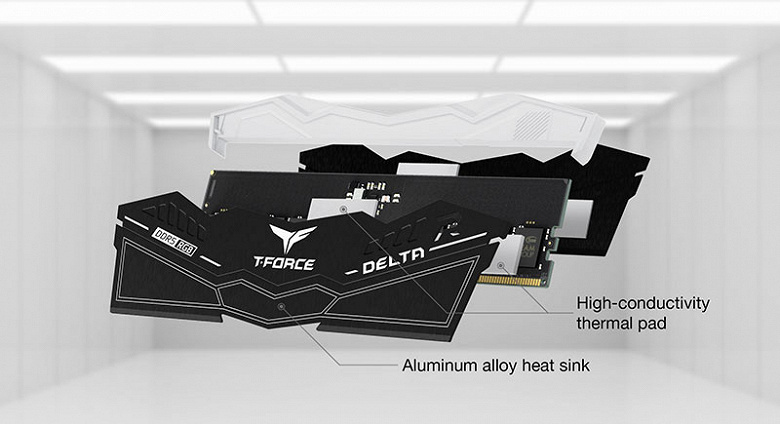 To test the effectiveness of the new solution, the T-Force laboratory specialists installed it on a 16 GB T-Force Delta DDR5-6400 memory module. When overclocked without a thermal module, the temperature of the components reached 63.0 ° C, and after installing the thermal module, it dropped to 45.0 ° C. This eliminated the risk of memory failures due to overheating.
.