Teledyne e2v, part of Teledyne Technologies, has introduced the Topaz series of industrial image sensors. The series was opened by two CMOS sensors with a resolution of 1.5 and 2 megapixels (1920 x 1080 and 1920 x 800 pixels, respectively). According to the manufacturer, they use state of the art pixel technology with low noise and global shutter.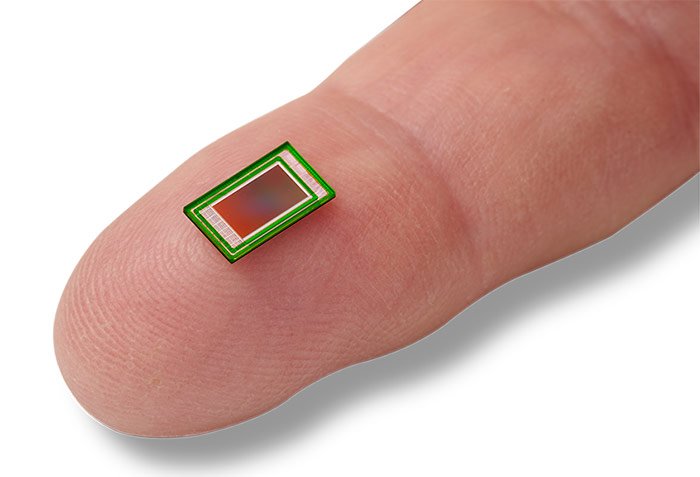 Packaged in a tiny 4.45mm Chip Scale Package (CSP), the center of the optical array of the Topaz sensor matches the mechanical center of the housing itself, making it easy to create slim cameras. This makes the new sensors particularly suitable for miniature barcode scanners, mobile terminals, IoT devices, contactless authentication systems, wearable devices, drones and robotics. The optical format of the sensors is 1/3 inch, the pixel size is 2.5 microns. The architecture features correlated intra-pixel dual sampling (CDS) and advanced dual light guides for high signal-to-noise ratio in low light and low crosstalk for improved image clarity.
Sample sensor samples are already available.