Tesla agreed with the claims of the US National Highway Traffic Safety Administration (NHTSA) and prohibited drivers from playing video games on the center screen in their vehicles while the car is in motion.
The National Highway Traffic Safety Administration has confirmed that Tesla will send out software updates over the Internet. With the release of the update, a function called Passenger Play will be blocked and will not work while cars are in motion.
Earlier this week, the regulator announced the beginning of a formal investigation to assess the safety of 580,000 Tesla electric vehicles sold since 2017.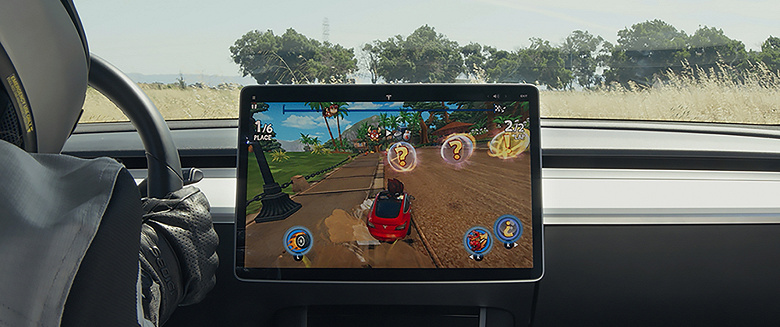 An investigation revealed that a feature called Passenger Play has been available to drivers since December 2020. The name indicates that this feature is intended for passengers, but nothing prevents drivers from playing while the vehicle is in motion.
Previously, this feature was only enabled when the vehicle was parked, as stated in the NHTSA document. The regulator claims that even if a passenger is playing the game and not the driver, it "can distract the driver and increase the risk of an accident."
In addition, the NHTSA is currently investigating at least 11 accidents involving Tesla vehicles using autopilot. As a result of these 11 accidents, 17 people were injured and one died.
.
I am Derek Black, an author of World Stock Market. I have a degree in creative writing and journalism from the University of Central Florida. I have a passion for writing and informing the public. I strive to be accurate and fair in my reporting, and to provide a voice for those who may not otherwise be heard.