The 40th anniversary of the Italian edition of AD is celebrated with a book dedicated to the "100 most beautiful houses in Italy"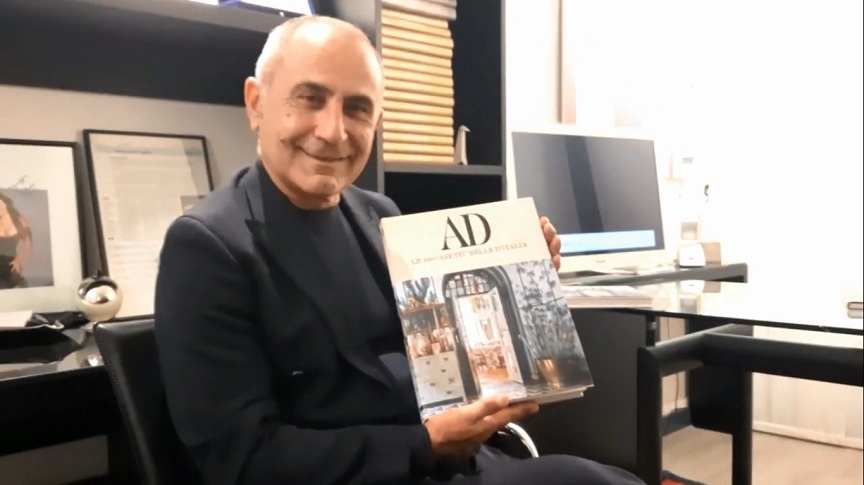 To AD, a periodic reference point for interior decoration, turns forty years old and to celebrate this important anniversary the Condé Nast Italia released a book that brings together a selection of one hundred most amazing homes in Italy which have been featured in the magazine for decades.
The book "The 100 most beautiful houses in Italy" tells the story of architecture and decoration with photos published in the magazine and texts by the authors Vittorio Gasman, Andrea Camilleri, Fernanda Pivano, Alessandro Barrico, Encho Biaggi who have worked with AD.
Among the signatures of the works described in these three hundred elegant pages is his name. Pietro del Valio, which received the name a few years ago from AD as "as a poet of life". In 2015, the Optimmagazine she even had the opportunity to interview him Del Vaglio, one of the 100 most representative interior designers in the history of the first 40 years of the magazine.
His journey AD launched in May 1981 as its Italian version Architectural Digest. The name, invented by Ettore Carpet, director of the magazine for thirty-seven years and the logo chosen, has now been adopted by all international publications, including the American one founded in 1920.
"With the book that celebrates its fortieth anniversary AD, which also includes the testimonies of the great directors who ran the magazine, the commitment of Condé Nast for high quality book editions, continues "comments o Alessandro Belloni its head of consumer marketing Condé Nast Italia.