For a few days, the Popocatépetl volcano has registered a lot of activity. In fact, on May 17, the monitoring systems detected two explosions and from them, the increase in activity has positioned it at the Volcanic Alert Traffic Light in Amarillo Phase 3, so the volcano continues to be constantly monitored.
According to the Secretary of National Defense (SEDENA), 7,275 elements will be deployed to be in charge of surveillance and monitoring of "Don Goyo", as he is commonly known, to evacuate the population if necessary.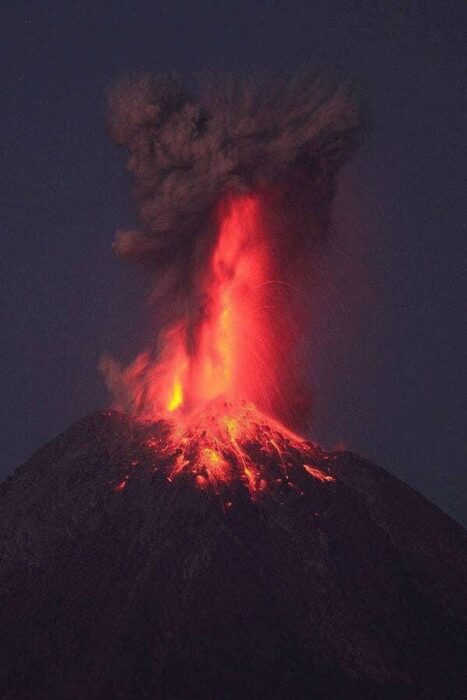 We have 7275 elements for evacuation routes. And today the Secretary of Defense is going to supervise, we agreed on that: the installation of shelters, the revision of roads for quick evacuations if necessary, this is the plan.
In addition to this, the President of Mexico, Andrés Manuel López Obrador, reported that SEDENA will carry out a tour of Puebla with the aim of preventing any situation that occurs with volcanic activity and that puts the lives of the inhabitants at risk.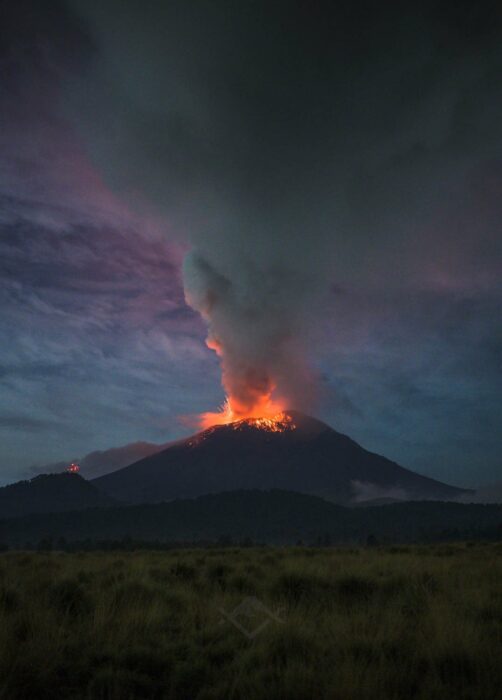 On the other hand, the Secretariat for Comprehensive Risk Management and Civil Protection of Mexico City reported that due to the wind forecast, the movement of volcanic ash is expected to be to the east-southeast, therefore the waste fall in Mexico City. However, even as the volcano is kept under constant surveillance, the authorities have invited the nearby population of the mountain to remain vigilant.
However, due to the current situation of Popocatépetl, which has caused flights and some outdoor activities to be suspended, some users of social networks were quick to make fun of this and, like good Mexicans, there are many creative memes. which we leave below for your delight.
AWESOME! 😱 This is how he looked #popocatepetl from a commercial flight yesterday.

📹: Circulate on Networks. pic.twitter.com/WI7OqznwBI

— CAPITAL (@CapitalPueblaMx) May 22, 2023
1. It is that it does scare us a little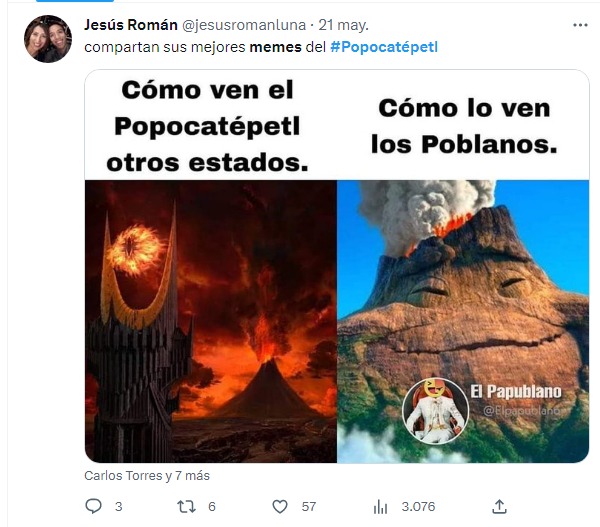 2. I don't know if we actually laugh out of fear
The Authorities: The situation of Popocatépetl is very delicate and we must take the issue seriously

* The memes on Twitter😅… pic.twitter.com/wLcrPSWObd

— Grandma Garcia®™ (@rthur013) May 22, 2023
3. It's not his fault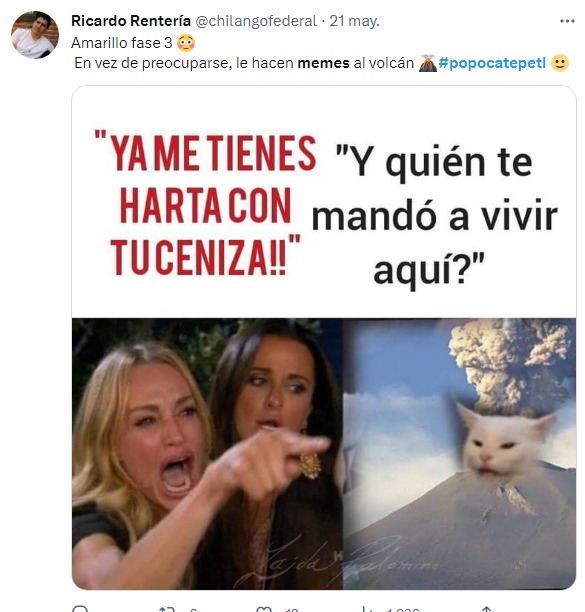 4. "What? How not?"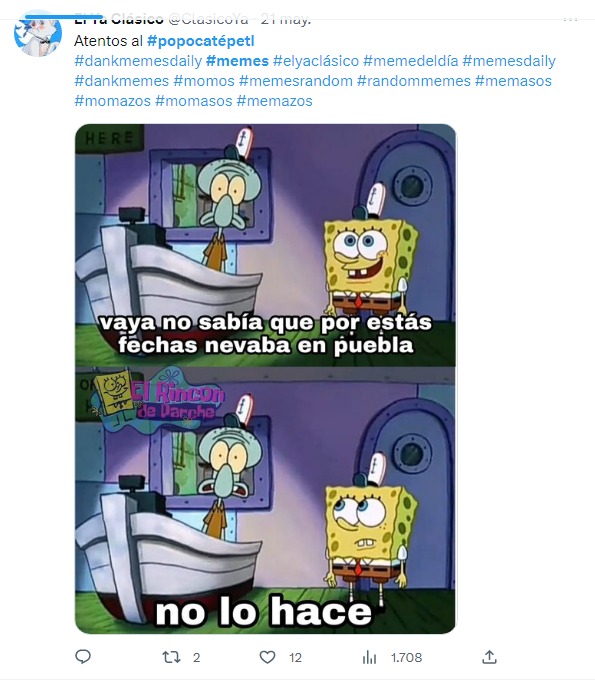 5. Mexico and its sense of humor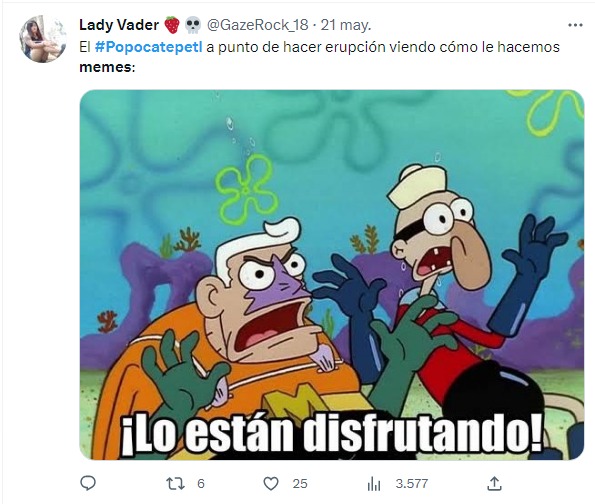 6. When we were finally calm, Popocatépetl woke up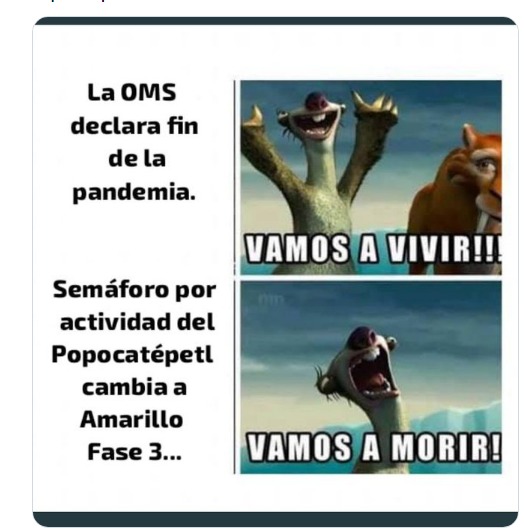 7. Like an Aztec warrior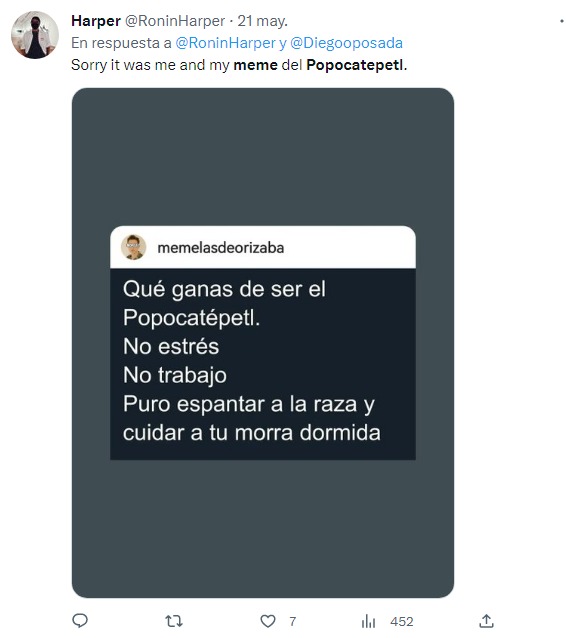 8. Do not go out if it is not necessary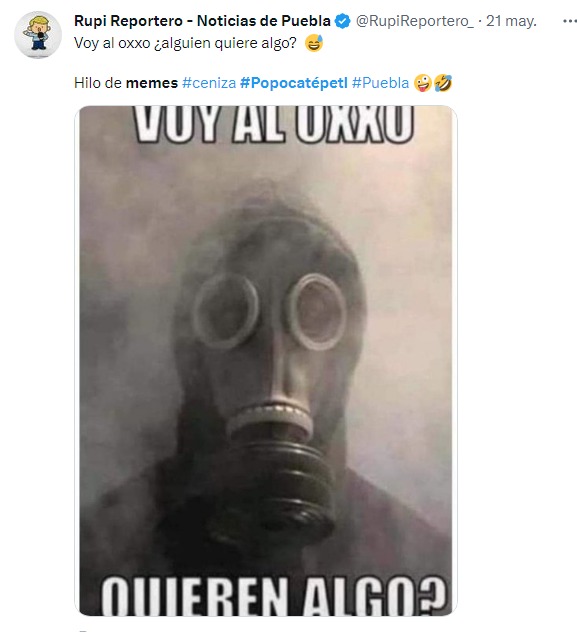 9. Hopefully the warrior controls himself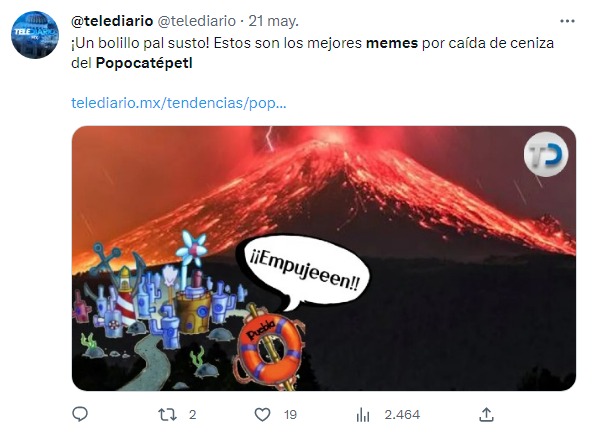 10. Put it in rice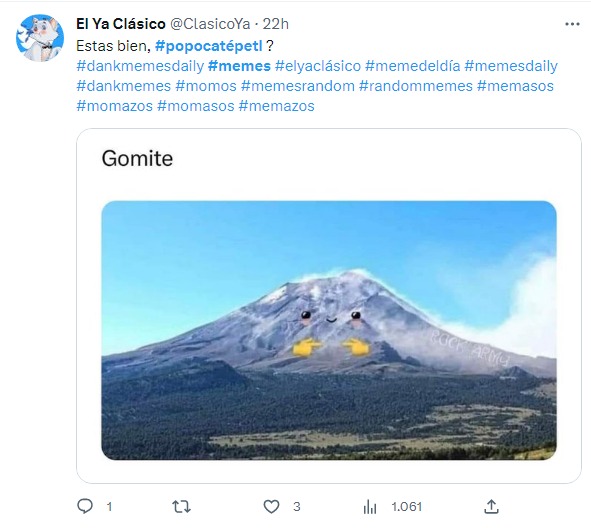 Source: Okchicas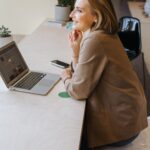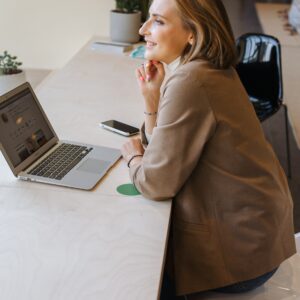 I'm Ava Paul, an experienced news website author with a special focus on the entertainment section. Over the past five years, I have worked in various positions of media and communication at World Stock Market. My experience has given me extensive knowledge in writing, editing, researching and reporting on stories related to the entertainment industry.