Andalusia will receive 1,881 million in European funds, which makes it the community that most benefited from the distribution of 10,000 million euros from the European Union (EU) that the Government has just distributed among the autonomous regions.
However, the Andalusian Executive of the PP and Citizens is not satisfied because, if the criteria indicated by the EU were applied for the distribution to the countries based on their income, population and unemployment, Andalusia would have 3,200 million.
The vice president of the Board, Juan MarÃn (Cs), denounced this Tuesday that Andalusia had "stolen" almost "1,400 million" and has accused the Government of Pedro Sánchez of "paying favors" to his "partners" with the distribution of the REACT-EU Fund.
"This creates a lot of uncertainty for us," MarÃn pointed out, arguing that what the Prime Minister and the Minister of Finance, Maria Jesus Montero, do is "a tailor-made suit for the autonomous communities that lend them their support. to continue governing ".
For MarÃn, the criteria established by the Government are "subjective and arbitrary" and only seek to "pay political favors" to Gabriel Rufián, deputy of Esquerra-ERC in Congress, Arnaldo Otegui, general coordinator of EH Bildu, and the partners that they supported Pedro Sánchez "in the motion of censure, in the investiture and in the approval of the budgets."
"No one is going to be happy" with the distribution of European funds decided by the Government, "except for the Basque Country and Catalonia", because criteria that are "equal" for all Spaniards have not been established, he added. Marin.
According to the distribution made official this Monday by the department headed by MarÃa Jesús Montero, Andalusia will receive 1,881 million between 2021 and 2022, which represents 18.8% of the total funds. Catalua has been assigned 1,706 million, 17.1%. And in third place is Madrid, although at a notable distance from the first two regions with 1,284 million, which represents 12.8%. In addition, the Valencian Community is very close to that figure, with 1,254 million of the total, representing 12.5% ​​of all funds.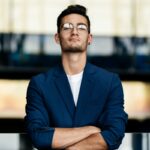 Donald-43Westbrook, a distinguished contributor at worldstockmarket, is celebrated for his exceptional prowess in article writing. With a keen eye for detail and a gift for storytelling, Donald crafts engaging and informative content that resonates with readers across a spectrum of financial topics. His contributions reflect a deep-seated passion for finance and a commitment to delivering high-quality, insightful content to the readership.