Today's announcements by Christine Lagarde do not seem to have convinced bond markets. The ECB, as its head revealed today, will start "flexible bond markets" on Friday, July 1, in an effort to curb rising borrowing costs, especially for the heavily indebted southern states. "We have decided to implement the flexible way of reinvesting expiring bonds that are in the pandemic portfolio (PEPP) starting July 1," said Christine Lagarde, speaking at a conference in Portugal.
Recently, the Governing Council of the ECB, at its extraordinary meeting, decided to set up a new tool for the ECB to intervene in the bond market after the end of its quantitative easing programs, and to flexibly reinvest maturing bonds. The head of the ECB today reaffirmed the ECB's intention to proceed with more aggressive interest rate hikes in the event that inflation forecasts remain ominous. The baseline scenario so far predicts an increase in the interest rate by 0.25% on July 21 and another, equal amount, in September.
Regarding the new tool that will replace the bond-buying programs implemented by the ECB in recent years, the ECB chief described it in broad terms, stating that "it should be effective, but also proportionate and have sufficient valves in order to maintain the incentive for Member States to pursue prudent fiscal policy ".
EUR 86 million transactions were recorded in HDAT, of which 36 million euros related to purchase orders. The yield on the 10-year bond stood at 3.85% against 1.63% of the corresponding German bond, with the result that the margin stood at 2.22% from 2.35% that closed yesterday.
Early in the afternoon, the European currency was trading at $ 1.0527 from the level of $ 1.0537. which opened the market.
The indicative price for the euro / dollar exchange rate announced by the ECB was set at $ 1.0561.
SOURCE: ΑΠΕ-ΜΠΕ
Source: Capital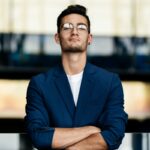 Donald-43Westbrook, a distinguished contributor at worldstockmarket, is celebrated for his exceptional prowess in article writing. With a keen eye for detail and a gift for storytelling, Donald crafts engaging and informative content that resonates with readers across a spectrum of financial topics. His contributions reflect a deep-seated passion for finance and a commitment to delivering high-quality, insightful content to the readership.