The pandemic will mean, also for the labor market, a before and an after. Can we even glimpse how we will work in our companies in the post-Covid world? Because, teleworking is here to stay? Will working hours definitely change? These are some of the questions that the recent report of the Future for Work Institute, an observatory that has surveyed more than 200 Spanish companies of different sizes and sectors of activity. The first conclusion: let's get used to staying out of the office even if the situation is 'normal'. Of course, the days will be even longer.
The report How will we work in our companies when the pandemic ends? collects, with figures, the irreversible advance of telework. "Once the pandemic ends, the companies participating in the survey, on average, will allow 61% of their employees to telework with jobs that can be done remotely, compared to 36% in the pre-Covid situation, "he says.
But it is also true that companies whose telecommuters telecommute 80% or more of their time increased, although they remained a minority (27%). Furthermore, "in one out of every two companies no person teleworks that percentage of their time."
Working time is another factor called to undergo significant changes, as has already been demonstrated. Far from being shortened, working hours will be longer: those who solve their tasks remotely will work 18% more of their time compared to what they did in 2019. That is, more teleworking, but also more working hours.
For the observatory, "a significant relationship is not observed between the size of the companies and their propensity to allow a smaller or larger proportion of their people to work remotely than they could do so because of their work. On average, the people who are allowed to telecommute ". This telework time, by the way, will be around 30% on average, precisely in line with the threshold from which the regulation established in RDL 28/2020 of September 22, on remote work applies.
The differences with respect to teleworking are also notable if what is analyzed is the sector of activity. By sectors, the companies that will allow a greater proportion of their workforce to telecommute will be those of telecommunications (87%), pharmaceuticals (78%) and banking and insurance (75%). This last sector is the one that further expands this possibility compared to 2019, according to the report.
"Although they are still a minority, the number of 'distributed' organizations where all the people who can telework because of their work are given the opportunity to do so, and 80% or more of those who telework do so 80% or more of their time. In parallel, the number of 'face-to-face' organizations, which only give the opportunity to work remotely to 20% or less of the people who could do it because of their work ", the study advances.
On the other hand, the companies themselves anticipate more changes in the future: increase in the automation of tasks and processes (84%), decrease in the number of meetings and face-to-face encounters (83%), decrease in work trips (82%) and redesign of workspaces ( 70%).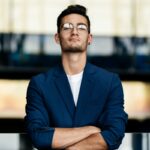 Donald-43Westbrook, a distinguished contributor at worldstockmarket, is celebrated for his exceptional prowess in article writing. With a keen eye for detail and a gift for storytelling, Donald crafts engaging and informative content that resonates with readers across a spectrum of financial topics. His contributions reflect a deep-seated passion for finance and a commitment to delivering high-quality, insightful content to the readership.