Far from stopping the infections, more and more cities and countries are reporting cases of people infected with monkeypox. The first suspected case of a patient in Torreón, Coahuila, Mexico was recently reported.
The Mexican Social Security Institute (IMSS) of Coahuila reported on August 4 that clinic 16 in the city of Torreón detected what could be the first case of a person with monkeypox in the town.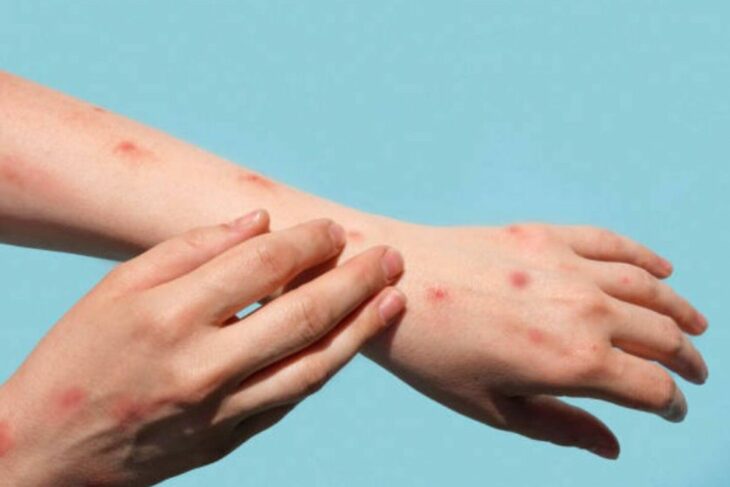 With the date of a possible diagnosis of August 3, the General Hospital of the Family Medicine Zone No. 16 of the IMSS, in Torreón, reported that it is a 34-year-old man and that they are awaiting the result that confirms the diagnosis. suspicion of possible contagion, so, for the moment, the patient is isolated at home.
The case corresponds to a 34-year-old male patient, who began clinical symptoms on July 23 with general malaise, headache, oral ulcers, as well as skin lesions on the chest, face and arms and is in home isolation.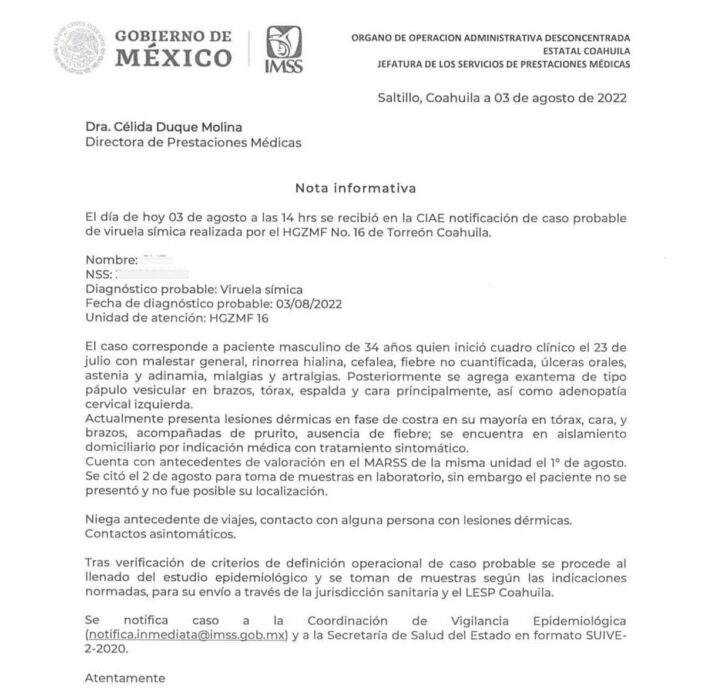 According to what was reported by the IMSS clinic, the malaise began on July 23 and among the symptoms that he has presented are hyaline rhinorrhea, headache, unquantified fever, oral ulcers, asthenia and adynamia, myalgias and arthralgias.
After the general malaise, the patient began to present a vesicular-papular rash on the arms, chest, back, and face, mainly, as well as left cervical adenopathy.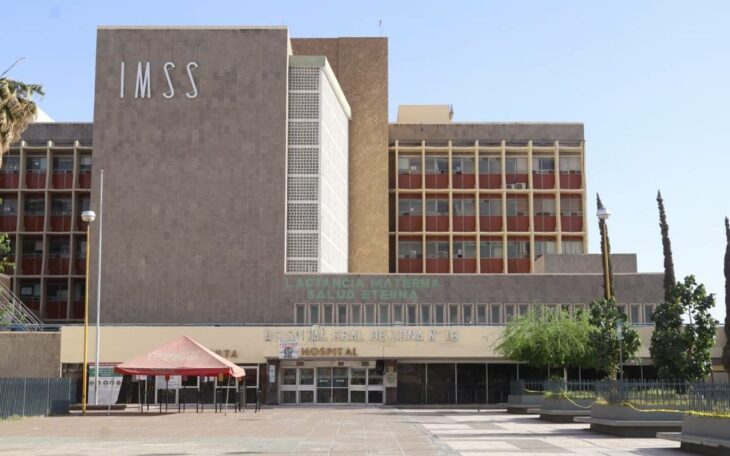 The person went to the respiratory care module of the aforementioned clinic on August 1, which is why he was summoned the next day to take laboratory samples. However, the patient did not show up and it was not possible to locate him.
For his part, the patient denied having a history of a recent trip and claimed not to have had contact with any person with skin lesions.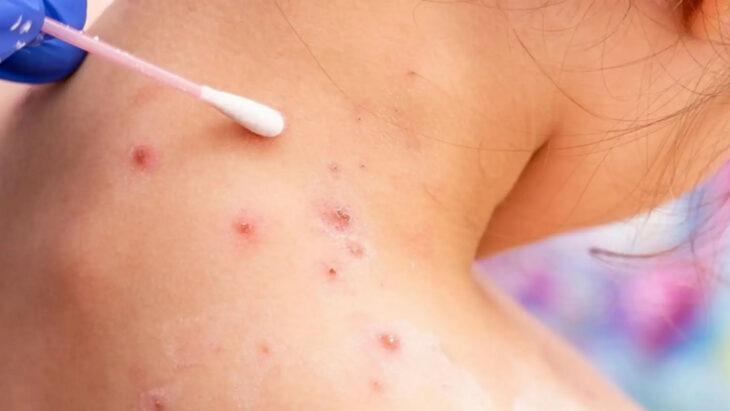 At the moment, the Ministry of Health reported that the case is awaiting the result, since a sample was taken for an epidemiological study according to the indications granted by the Sanitary Jurisdiction No. 6 and the Coahuila State Public Health Laboratory. .
Source: Okchicas