A jump. A jump not too difficult, but wrong. Thus, in 2010, his life changed. Giulia Ghiretti was 16 years old when she fell badly during preparation training for the trampoline World Championships. And she is paralysed. Incredibly, however, Giulia doesn't stop: she was a little champion, a great champion she has become. She just had to change sports and went from gymnastics to swimming. She then won 23 international medals in the pool between the Paralympics, World and European Championships, she broke record after record, without ever losing her positivity and her tenacity.
Today his whole story is told in It's always methe new book written with the journalist Andrea Del Bue, published by Piemme.
But why a book now, after so many years?
«The idea came from a chat with Andrea, who, after many interviews, has now become a friend: "Why don't we write a book?". I thought about it and I said to myself why not: I hope and believe that sharing my experience can also help other people in similar situations. I've put in quite a lot of hard work and if I can alleviate it in some way for others, well, so be it. In the pages there are considerations on several themes that can make us reflect and perhaps even help to break certain embarrassments".
She is always smiling, but where does she get her strength from?
«I don't think there is a recipe, if not love for life, love for oneself. I think the greatest help comes from those around you, family and friends. You have to deal with something that has already happened, which is bigger than you and you can't help it. I try to do everything, maybe – of course – differently than before, but I always try, in the best way I can. It's curious, it's like learning something new every day. And with this book I would like to explain the normality and everyday life of life in a wheelchair».
Do you ever manage to put the accident aside or does it remain a constant thought?
«For me the accident happened, but it doesn't exist. Of course, it's part of my life, it happened, but I would never go back ».
How has sport helped you to face your new life?
«Sport has always been part of my daily life and never as much as when I was hospitalized did I feel how much I missed those sensations associated with competition, being in a team, waiting for training. I like swimming and I chose it because it's the only sport in which I could not have a chair and wheelchairs: in all Paralympic sport you have a prosthesis or an aid, while in swimming you have nothing, it's you with your body . Before the accident I had never thought about swimming and instead I found there those same sensations of fatigue and constancy that I liked so much in gymnastics».
And how much has sport served as psychological support?
"Actually I don't remember any moment of total darkness, perhaps because I've never been alone: ​​my family was very close to me and encouraged me not to focus on what I could no longer do, but on what I would instead could continue to do".
How are your days now?
"Swimming, swimming and swimming. I have just completed the competition in the Police as Fiamme Oro and I am finishing up studying: I have to finish the master's degree in Biomedical Engineering".
What job would you like to do then?
«I don't know, I see that new opportunities open up every day. Today swimming occupies me a lot: it marks the time of the day for me and I find it hard to think about what will happen in two years, it seems so far away…».
What effect does it make you think that a negative event has led to a successful life at the end?
«At first I didn't even realize it well: when they called me after the first victories, I was amazed: "What do they want from me?". I answered in monosyllables. But then over time I've always realized that talking about my victories, recounting the success of a race could be of help to other people. Over the years I have received many messages from people who thanked me, from people who identified themselves, who found hope again by reading about my medals. And so I realized that it wasn't just about me, that those victories were also for other people and this made me even happier. In recent years I have gone a lot to speak in schools and it is wonderful to see the spontaneity of the children, so good at accepting each one's uniqueness. They are always very curious to understand how I can do the same thing as them despite my differences».
Speaking of "differences", today we live in a society that is very attentive to diveristy&inclusion. Does all this attention please you or make you nervous?
«It's a very mixed feeling: on the one hand I think it's a good sign, on the other it's true that we often exaggerate. When we talk a lot about one thing it means that we are far from the fact that that thing is really accepted: when we stop talking about it it means that it will be normal to accept everyone's uniqueness».
The next target?
"Now there is the 2023 World Cup in Manchester from 31 July to 6 August and next year there will be the Paralympics in Paris, which I will not miss".
Source: Vanity Fair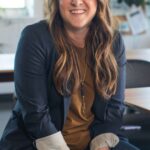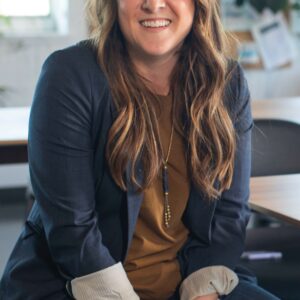 I'm Susan Karen, a professional writer and editor at World Stock Market. I specialize in Entertainment news, writing stories that keep readers informed on all the latest developments in the industry. With over five years of experience in creating engaging content and copywriting for various media outlets, I have grown to become an invaluable asset to any team.